FedEx Freight to axe 900 staff at 130 facilities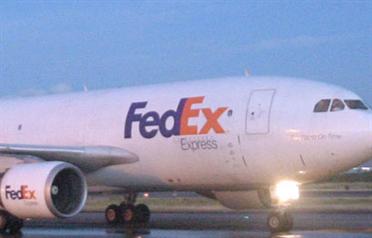 FedEx's freight unit plans to lay off 900 employees, saying sluggish demand has declined further this year.

FedEx Freight, a subsidiary of FedEx Corporation, said the unit is not gaining market share fast enough to offset the steep declines in customer demand.

A company spokesman said the unit will cut jobs at about 130 facilities.

FedEx did not specify what types of jobs will be affected. The unit has about 35,000 employees, according to its website.

In December, FedEx Corp announced widespread pay cuts to stem job losses. It halted its contribution to employee's retirement plans for at least a year.

The company said the job cuts were necessary to account for the increasing deterioration in demand since December. Some employees will be given the option to transfer to another position within the company. Others will be let go and could be recalled within 90 days. Health care benefits will be maintained for those employees for at least 30 days.

FedEx Freight said the less-than-truckload market in which it operates "faces unprecedented economic challenges". "FedEx Freight is not immune to these conditions," the unit said in a statement. "We are taking these steps to navigate through this incredibly challenging environment and remain strong and competitive."

Meanwhile, FedEx Express has started operations at its Asia Pacific hub at the Baiyun International Airport in Guangzhou, China. The hub is now the company's largest outside the US.

The hub, in the heart of Guangzhou's Pearl River Delta, links the growing industrial region to the world as the FedEx global network transitions away from the hub at Subic Bay in the Philippines. FedEx invested $150 million (Dh551m) in the Guangzhou hub and plans for it to become the centre point of the company's operations in the region for the next 30 years.
Follow Emirates 24|7 on Google News.