Ford and Mazda have no plans to break up China JV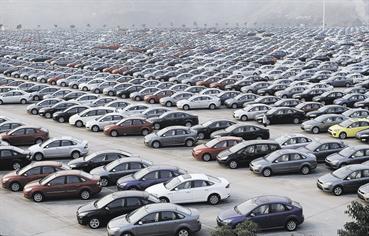 Ford Motor and Mazda Motor yesterday said they had no plans to dissolve their car making joint venture in China, which overtook the United States as the world's largest auto market in 2009.

Representatives for the two companies were responding to a report by Japan's Nikkei business daily on Sunday saying they and China's Chongqing Changan Automobile had agreed to end their three-way tie-up by 2012.

"We have a good relationship with both our partners and there is no plan currently to dissolve the joint venture," said Mazda spokeswoman Christine He.

Ford's spokesman Teddy Liu dismissed the report as "speculation", and so did another representative from Mazda.

A Changan spokesman also said the three partners had a good relationship and had never discussed a possible break-up.

Mazda's ties with Ford have weakened since the US automaker reduced its controlling one-third stake in Mazda to 13 per cent in 2008 to free up cash. Ford currently owns about 11 per cent of Mazda, Japan's No5 automaker.

Auto industry partnerships have been in focus in recent weeks, with Suzuki Motors and Volkswagen announcing an equity tie-up and Mitsubishi Motors and France's Peugeot in talks to deepen their ties to ride out the industry's worst ever slump.

Despite the denial by all three partners, a pullout of Mazda could actually be positive for the Japanese automaker, which has just a 15 per cent stake in the venture, analysts said.

"The move will be positive for Mazda [if true]. Mazda sells very well in China, but the problem is that the maker can't decide anything in China by itself as it has a minority stake in the joint venture," said Koji Endo, auto analyst with Advanced Research Japan.

Mazda started making the Mazda 6 in China in March 2003 through a technical cooperation pact with FAW Group, China's number two automaker.

It joined Ford's car making venture with Changan three years later, which now makes Mazda 2 and Mazda 3 compact cars as well as Ford's Focus, Fiesta, Mondeo, S-Max, Volvo S40 and S80 models. Ford is currently selling its Volvo unit to China's Geely.

Ford, which broke ground for its $490 million (Dh1.79 billion) third China plant in September last year, owns a 35 per cent stake in the venture, with Changan holding 50 per cent.

One option for Mazda, analysts say, is a full-fledged 50-50 manufacturing tie with FAW – also a Toyota Motor and Volkswagen partner – which could give Mazda an equal say in any major business decisions. Foreign ownership in vehicle manufacturing ventures in China is capped at 50 per cent.

But the big issue for Mazda is that it relies heavily on the Ford partnership for production development globally, industry observers say.

If the number two Detroit automaker is indeed moving in the direction of liquidating its stake in the company, then Mazda would partner with someone else. Vehicle sales in China jumped 46 per cent to a record 13.6 million units last year, well exceeding its previous target of 10 million.
Keep up with the latest business news from the region with the Emirates Business 24|7 daily newsletter. To subscribe to the newsletter, please click here.
Follow Emirates 24|7 on Google News.