Fourth-party logistics services demand to rise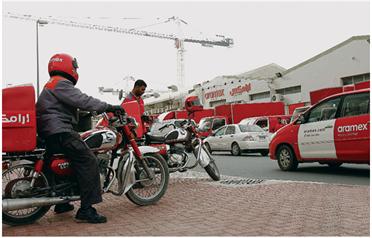 The demand for fourth-party logistics service provider (4PL), although in its evolving stage, is expected to strengthen in the UAE and the region, maintain logistics officials.
4PL provider, which basically integrates third-party logistics (3PL) provider and consulting firms on logistics, is a new concept in supply chain management.
"If the 3PL players are to grow and be able to provide cost-effective services, then 4PL plays a very important part. The market for 4PL is not as developed in this region as in western markets. Nevertheless, there is a true value proposition in this market and that will drive 4PL services," Brent Pearson, Managing Partner, Centre Point Logistics, Dubai, a 4PL firm, told Emirates Business.
Our strategy is low asset base so we will operate as a 4PL provider and engage those providers as and when our customers require it, he said.
The so-called global one-stop-shop concept for logistics service providers in this region is not yet available on a large scale, said Tom Nauwelaerts, Head of Logistics, Al Futtaim Logistics.
However, he said there could be quite an opportunity for 4PL logistics, also known as lead logistics service providers.
Seamless service
"Logistics companies can offer a seamless service to customers, while enhancing their own asset base and capital deployment while using the best service providers where applicable. I strongly believe that the 4PL model has its strengths, and we are further developing our capabilities with this concept in mind," he said
"4PL, an autonomous non-asset-based integrating of a client's supply chain services, has been growing in Europe and other major trade hubs. However, in the UAE it is still in its infancy," said Hussein Hachem, CEO-Gulf, Aramex.
He said Aramex has acted in the capacity of a lead logistics provider for several years, directly managing supply chain activities itself and overseeing the efforts of other 3PL contractors.
He said the key feature of a lead logistics provider is to have an innovative mindset and focus on the customers' activities rather than looking at the feasibility of the current services provided within the organisation.
"It's absolutely necessary to have the proper skill-set through a strong and knowledgeable management to be able to offer an 'out-of-box' solution using any services necessary to fulfil the customer's expectations; or rather the expectations they didn't know they had. It's all about adding value throughout the supply chain to make the customer stronger in the market," he said.
Numerous challenges
Players though agree numerous challenges wait for the 4PL service in the region. "4PL requires a special mindset and way of thinking – as much on the service provider's side as on the customer's side. This way of thinking and operating has been a significant challenge, especially since it's about changing behaviour and requires a set up that's been in operations for several years. However, 4PL is not about changing an existing model; it's about getting the maximum value and service from your supply chain," he said.
Supply chain activity is essential to get products to the market and can in many cases be a competitive advantage if done right. Utilising a 4PL provider can make a significant change but it's a partnership where efforts have to be made jointly between partners. If there is no willingness to change, then it's unlikely that the full potential of the supply chain will be reached, he said.
4PL principles have been around for quite a while in other parts of the world.  Nevertheless, this organisation model is still not that widespread and has its believers and non-believers, said Nauwelaerts.
"There is quite an opportunity to drive 4PL and the different logistics industry associations could take an initiative here together with the specialised media. Awareness building and further knowledge development on the 4PL concept among service providers and the customers base would be a first step in opening the debate and evaluating in detail the market opportunities around 4PL," he said.
Pooling services
"4PL faces the same challenges in the UAE and the wider region that it has faced in other areas of the world, and that is convincing the businesses it serves that it can add value that cannot be provided directly by a 3PL, said Matthew Derrick, General Manager, Momentum Logistics, a Sharjah-based 3PL company. "Essentially, 4PL firms will pool the services of 3PLs in order to provide an effective logistical solution. As 4PL is still a relatively new concept, it will be some time before we begin to see how well it will work in the market," he said. 
Follow Emirates 24|7 on Google News.