Fujairah building new port to export Abu Dhabi crude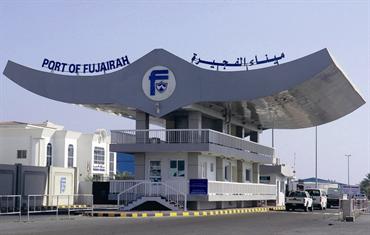 The world's largest oil tankers will be able to load up crude exports from Abu Dhabi at a new port in Fujairah.

Work on constructing the facility – called the Industrial Port – is under way, Captain Mousa Murad, General Manager of Fujairah Port, told Emirates Business.

When complete the terminal will be able to handle up to 70 per cent of Abu Dhabi's total crude exports. The location near Fujairah Port means the oil will not have to pass through the strategically sensitive Strait of Hormuz.

Supplies will be delivered to the port through a pipeline and stored in giant reservoirs on the docks.

Huge tankers moored offshore will then be loaded through a system of pipes.

The existing Abu Dhabi-Fujairah oil line currently supplies small carriers.

"The pipes will be able to deal with the world's largest carriers," said Murad. "Fujairah Port will provide all the sea services. The project recognises the strategic importance of Fujairah's location," he added.

Plans to build an oil refinery in Fujairah with a capacity of up to 500,000 barrels per day, was being studied, said Murad.

The project would be developed jointly by Fujairah Port and the Government of Abu Dhabi.
Follow Emirates 24|7 on Google News.