Global buys controlling stake in Jassim Transport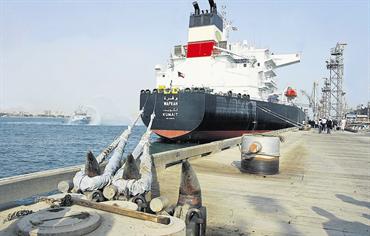 Global Private Equity Funds Group, the private equity funds group of Global Investment House (Global) has announced the acquisition of a controlling stake in Jassim Transport and Stevedoring Company (JTC).

The announcement came as Global Private Equity Funds Group concluded the acquisition of a controlling stake in JTC.

Established in 1979, JTC is one of Kuwait's oldest and most prominent businesses and is one of Kuwait's largest integrated logistics companies offering end-to-end business solutions including cargo and container stevedoring, warehousing, heavy lifting, transportation and equipment leasing.

Omar El Quqa, Executive Vice-President at Global, said that the by its private equity arm result from Global's strong confidence in the fundamentals and the outlook of the Kuwaiti and the whole GCC economy.

JTC is believed to hold the leading share of the commercial stevedoring business in Shuwaikh Port, Kuwait's main commercial port.

"We see JTC as a compelling platform to expose the fund to the logistics and equipment rental markets in the region and to further consolidate and regionalise the industry. We also see the potentiality to help JTC's growth in new markets by leveraging on our relationships and track record in managing and supporting private companies within the region," said Shailesh Dash, Senior Vice-President and Head of the Private Equity Funds Group at Global.

He said that the logistics sector in the region was set to witness higher growth margins as smaller players get edged out by bigger and ore established companies.

Last year, more than $35 million (Dh128.4m) was invested in new equipment to position JTC for growth in 2009 and it is looking at potential acquisition targets in excess of $100m in equipment rental.
Follow Emirates 24|7 on Google News.