Gulf Air to have 88 aircraft by 2016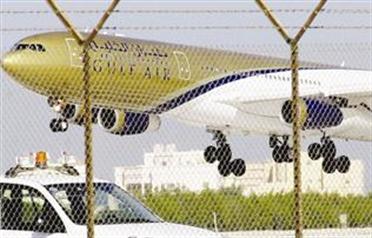 Gulf Air, the oldest commercial carrier of the Gulf Co-operation Council, is planning to expand its fleet and has placed 59 orders with major manufacturers, said a senior executive of the airline.

Speaking to Emirates Business at the second Aviation Outlook Middle East Summit yesterday, Siah Joo Tan, the airline's Corporate Development Director, said Gulf Air will have a total fleet strength of 88 aircraft, a mix of both Boeing and Airbus wide- and narrow-bodied planes, by 2016.

"So far we have ordered 59 aircraft – 35 from Airbus of various sizes, and 24 from Boeing. The orders were placed a year ago and also include options. Currently we have 29 operating planes," Tan said.

He said deliveries will start from the end of this year and stretch up to 2016.

Furthermore, the airline is poised to break even next year as regional air traffic continues to grow. "The industry is challenged and most airlines will take a beating but this region is growing in passengers and revenues. Gulf Air will definitely break even by 2010," Tan was quoted as saying by Reuters.

Meanwhile, Gulf Air recently received a leased B777 from India's Jet Airways and the aircraft will start commercial operations within days. "We are leasing four B777s in total from Jet Airways, and the rest will be delivered in a couple of months," Tan said.

Speaking about obtaining financing for new aircraft purchases, he said it was always an option that could not be ignored.

"But, of course, we are not new to buying new aircraft. We will definitely explore this option, depending on what is the best for the airline," he said.

Tan said 2008 was a very good year for the airline, as revenues increased a record 16 per cent.

"The forecast for this year is very challenging. The ups and downs in the industry are cyclical in nature; we have been here for more than 60 years and have seen these before," he said.

The airline flew six million passengers last year.

"Our year-on-year minimum growth, according to our budget, is at least 10 per cent across the board. Our yield increased by 12 per last year. We were in the high 70s in terms of load factor percentages," Tan said.
Follow Emirates 24|7 on Google News.