Gulf Navigation to widen capital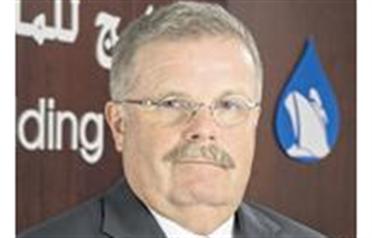 Gulf Navigation Holding, a Dubai-based ship owning and maritime services company, plans to increase its capital over the next few years possibly from new shareholders, said a new company official.

Per Wistoft, the Chief Executive Officer, said the shipping industry is a "capital intensive industry so at one stage we will probably look for some additional share capital that would be from our new shareholders.

"If the market really does well then we may be capable of financing new ships through our earnings. But if we want to grow at relatively fast pace, we might have to raise equity in the next couple of years. The mode to raise equity has not been discussed at the board of director level. It is at very initial stage."

Gulf Navigation, which is listed on the Dubai Financial Market, has two ships on order which were contracted some years ago. But their deliveries have been delayed by the shipyard.

So the company, Wistoft said, is considering whether to cancel the ships; accept the ships at a later delivery date or buy them at lower price. This decision is expected to come out in the next few months. The original scheduled for the delivery of the ships was in June 2009 and August 2009.

He said the firm is looking at more ships that can be delivered faster – either those ships which other people have ordered and no longer can afford; or the ships that shipyards have taken over because the companies could not pay.

On the wish list are chemical carriers, crude oil carriers and product tankers.

"I'm quite confident that we'll go for substantial increase in fleet in 2010," added Wistoft.

He said the company would be investing between $60 million (Dh220m) to $100m for new ships and that will allow us in terms of purchase price of ships to reach between $250-$300m worth of tonnage. Wistoft expects Gulf Navigation to be profitable in 2009. The company is likely to announce results today.

Commenting on the debt, Gulf Navigation Chief Finance Officer Khalid Karim said the company has $280m in debt, mainly syndicated loans with maturity of 7 to 10 years.

"Our repayments have been aggressive. The debt has linkage to the vessels as and when vessels start earning we will service the debt," he said.

The company's CEO Wistoft said there has been several bankruptcies over 2008 and 2009 – some big one and some smaller ones.

"What we see right now is a lot of people are sailing ships because they have to; they have contracted the ships at a little too higher prices and they have no choice but to sail."

He said some of the sectors will come out of the crisis and others may not. There are some sectors where you have seen very heavy contracting of ships. So the order book for some sectors is very thick. And there will be oversupply of ships for some years to come. In other sectors, for instance tankers book order strength is much more balanced and we don't need oil demand to pick up much; we will see much better 2010, he said.

The fleets will shrink in 2010 because the vessels which are not doubled-hauled will be phased out; so the scrapping of older ships will start taking place in 2010, said Wistoft.
Keep up with the latest business news from the region with the Emirates Business 24|7 daily newsletter. To subscribe to the newsletter, please click here.
Follow Emirates 24|7 on Google News.