Honda, Nissan, Mazda may seek public funds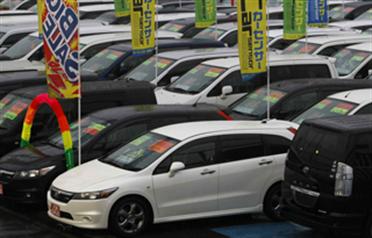 Japanese carmakers Honda, Nissan and Mazda said Wednesday they might seek crisis loans from the government, underscoring the industry's deepening woes in the face of a global economic downturn.
They would join the world's largest automaker, Toyota Motor, whose financial unit has already requested public money to help it through a credit crunch that has made it more expensive to raise funds in financial markets. "Due to current economic conditions, we are considering using public funds in addition to our usual sources of funding," a Honda spokeswoman said.
The companies declined to say how much public aid they would request from the state-backed Japan Bank for International Cooperation. "We're not in a situation where we desperately need funds, but as the opportunity has presented itself, we believe we should make the best use of whatever funding" is available, said Nissan spokesman Mitsuru Yonekawa.
Japan's export-dependent automakers have been badly hurt by a global economic crisis that has caused demand for their vehicles to tumble. Toyota's wholly-owned financial subsidiary is asking for about 200 billion yen (two billion dollars), according to Japanese media. The automaker has said it is seeking aid but declined to confirm the amount.
Tokyo said this week that it would use five billion dollars from its foreign currency reserves to help keep credit flowing to cash-strapped companies.
Automakers in the United States and Europe are also seeking financial lifelines from governments to help them stay afloat.
Japan's Mitsubishi Motors meanwhile said that it was not considering borrowing government funds at the moment due to a lack of clarity over the lending scheme.
Toyota, Nissan and Mazda are bracing to end this financial year to March in the red due to weak sales and a strong yen, while Honda expects a sharp fall in profits.
WHAT DO YOU THINK? Will public aid boost the Japanese car industry? Have your say by posting a comment below, or emailing us at online@business24-7.ae.
Follow Emirates 24|7 on Google News.