IMC and Agility in relief supply deal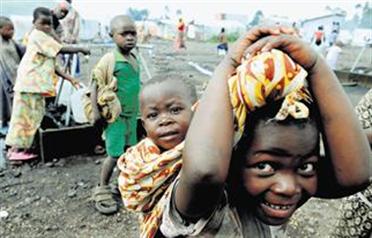 International Medical Corps (IMC) and Agility, a global logistics leader, signed a memorandum of understanding (MoU) that outlines plans to enhance the efficiency and effectiveness of humanitarian relief.

The two parties agreed to work together on both emergency relief and development settings to provide rapid response to populations in need and logistical support for long-term assistance. By combining their specialties, IMC and Agility will bring higher standards to humanitarian logistics and supply chain management.

"This partnership brings together Agility's expertise in global logistics with IMC's 25 years experience in humanitarian relief and training to deliver highly efficient, effective emergency assistance wherever it is needed most," said Nancy Aossey, President and CEO of IMC.

The memorandum is the next step in a long track record of International Medical Corps and Agility teamwork in emergency settings. Most recently, the two worked together to bring essential medical supplies to Baghdad hospitals in Rasafa district, home to the volatile Al Sadr City. Their efforts benefited more than 10,000 people in one of Baghdad's most devastated areas.

"International Medical Corps and Agility have already changed thousands of lives in their work together. This MoU ensures this life-saving co-operation will continue to help those around the world who need it most," said Aossey.

"We believe in using our strength in logistics to make a difference in our communities around the world. By partnering with IMC, Agility will help ensure vital food supplies, basic necessities and medical aid reach disaster-stricken areas in a timely manner. This partnership is not only to provide humanitarian relief but also help the affected populations become self-reliant," says Tarek Sultan, Chairman and Managing Director of Agility.

The agreement details plans for Agility supply chain management experts to support International Medical Corps' operations in the field. During emergencies, Agility will also provide logistics personnel to aid in International Medical Corps' delivery and transportation of relief supplies, including warehouse storage and shipping. With operations in some of the world's most difficult environments, IMC often needs supplies delivered quickly to hard-to-access areas.

An international company with more than 550 offices in 100 countries around the world, Agility provides a global integrated logistics system through a network of warehousing facilities and transportation and freight services. As part of its social responsibility initiative, Agility created the Humanitarian and Emergency Logistics Program (Help) to help governments and NGOs bring food, shelter, medicine, clothing, and other relief supplies where they are needed around the world.
Follow Emirates 24|7 on Google News.