Iraq to issue licences to foreign airlines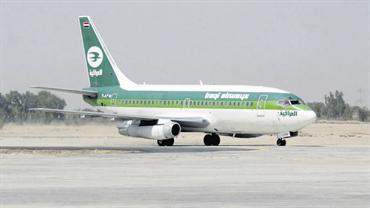 Iraq's Transport Minister Amer Abduljabbar Ismail has said the government was ready to issue licences to any foreign carriers wishing to set up air links with Iraq.

"Any company that wants to fly to Najaf or to any airport in Iraq will be able to get the ministry's immediate agreement," Ismail said yesterday. "We are very much interested in developing Najaf airport and we have discussed with Turkey, Lebanon, Syria and Egypt the possibility of them setting up air links with Najaf."

Iraqi Prime Minister Nuri Al Maliki opened Al Hamza airport in Najaf last July, describing the inauguration as a "historic moment".

Millions of Shiite pilgrims flock every year to Najaf, the home of the shrine of Imam Ali.

The new airport is expected to boost the number of pilgrims, especially from neighbouring Iran, which has a deal with Baghdad to send pilgrims all year round as part of efforts to boost trade.

Airport official Najjah Al Balaghi has, meanwhile, said travellers can obtain entry visas on arrival at Najaf airport – a move aimed at bolstering tourism in the city.

"We have begun issuing visas to passengers since February 4 to simplify travel procedures," Balaghi said. "Visitors no longer need to apply for a visa in Iraqi embassies in their home countries."

Around 1,000 travellers have landed at Najaf airport since it opened in July, most of them from Lebanon, Syria and Iran, Balaghi said.

He also expected the number of arrivals to increase in the coming weeks, with dozens of charter flights due from Dubai, Bahrain, Kuwait, Jordan and several Iranian cities.
Follow Emirates 24|7 on Google News.