LCCs to fare better than full-service carriers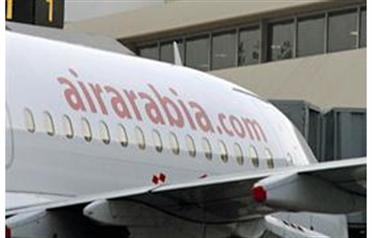 The Middle East low cost carriers (LCCs), with estimated penetration at two per cent, are set to outperform conventional or full-service airlines in the region as the economic slowdown entices passengers to shift to lower-priced alternatives, according to a report by brokerage firm Al Futtaim HC Securities.

It said that the budget carriers should fare better than conventional carriers in the times of economic downturn due to a more efficient cost structure and lower break-even load factors.

The fleet of regional LCCs, meanwhile, is expected to increase nearly five times over the coming 10 years, proving the strong appetite for the LCC model in the region.

Leading the show is the Sharjah-based Air Arabia with a target fleet of 60 aircraft by 2016, up from the current 16 in its network with 44 planes on order.

This is followed by Dubai's soon-to-be-launched budget carrier, flydubai, which has a total 54 aircraft on order, and Kuwait's Jazeera Airways' target fleet of 40 planes by 2013. The carrier has a current fleet of eight aircraft with 32 on order.

"More importantly, business and leisure travellers normally shift from conventional airlines to LCCs during bad times such as these as they seek value propositions. Thus LCCs will continue to be a strong stimulus to the region's passenger traffic growth," the report said.

Although the global airline industry is expected to come under pressure, HC Securities said it is of the view that the Middle East traffic will be less affected due to relatively strong economic fundamentals, favourable demographics and strong expansions by regional airlines and airports.

While the Middle East was the best performing region in 2008 with a healthy passenger growth of seven per cent, International Air Transport Association (Iata) forecasts the region's traffic to grow by about one per cent this year. "But it is worth noting that Iata's growth estimates is understated as low cost carriers are not Iata members and are thus not included in their numbers," the report said. .

Further emphasising on Air Arabia's first-mover advantage, the report stated that Air Arabia is set to benefit from a shift to LCCs, being the region's first and leading budget carrier. "An aggressive fleet expansion plan will support its growth. And no deliveries before the end of 2010 will enable the carrier to maintain its debt free position," it said.

It added in 2009, Air Arabia will likely see its fleet grow to 19 aircraft with the addition of four new leases and the return of one. And two newly-leased aircraft are expected to be delivered in the second quarter of this year with the remaining two in the fourth quarter.

"It is worth noting that fleet expansion plans can and are likely to change with market conditions as the carrier has the option to add more (or fewer) aircraft to its fleet. Regarding the 44 A320 firm orders, we are skeptical that Air Arabia will reduce its firm orders but can alter its delivery schedule depending on market conditions," the report said.

So while budget carriers still comprise just a fraction of the market share in the Middle East – less than five per cent – they are becoming an increasingly important element in the regional and short haul markets.
Follow Emirates 24|7 on Google News.