Logistics to regain steam riding on strong demand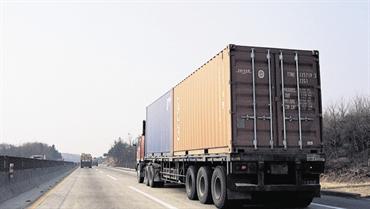 The UAE is better-positioned this year to leverage its pole position as a regional logistics hub and would attract investments from regional as well as global logistics and supply chain heavyweights as the demand for logistics services is expected to gain momentum.

Analysts and industry forecasters said the ongoing multi-billion dollar investments in logistics and infrastructure in the UAE and the GCC would further open up new opportunities for the regional supply chain, logistics and freight forwarding industry. According to estimates, as much as $147 billion (Dh540bn) has been committed for infrastructure developments such as road, rail and public transport in the Middle East that would drive the growth of land, air and seaborne logistics industry in the region.

According to a study conducted by CB Richard Ellis last year, Dubai's logistics industry continues to post robust growth compared to the rest of the Europe, Middle East and Africa.

UAE on top

In the UAE, the opening of DWC-Al Maktoum International Airport in June this year would significantly reinforce Dubai's trade, industrial and logistics capabilities. The unified project with its extensive facilities, including more than a million additional square metres of logistics space when complete, is expected to significantly boost operations and open up to an anticipated workforce of an additional 150,000 people.

Another extremely significant development is Dubai Logistics City, the world's first truly integrated logistics platform with all transport modes, logistics and value added services, including light manufacturing and assembly, in a single customs bonded and free zone environment. The City is adjacent to what will eventually be the world's largest airport, the DWC-Al Maktoum International Airport.

According to Hannover-based trade fair organising company Deutsche Messe, the big-ticket projects underway in the UAE include the $7bn Dubai World Central airport initiated by the Dubai Civil Aviation Authority, the Abu Dhabi Airport Company's $6.5bn expansion programme for Abu Dhabi airport – including a logistics park – and a $1.6bn expansion programme for the Jebel Ali Port by Dubai Ports Authority.

Market analysts said projects of this size would multiply the demand for logistics and supply chain personnel and the logistics industry is sure to bounce back into full hiring mode very soon.

"The region's logistics industry is expected to continue on high growth mode as major undertakings such as Dubai Logistics City, Dubai World Central and other projects around the region will soon be completed," said Surjeet Singh, General Manager (Logistics), Dulsco HR Solutions.

"The logistics sector is always the first to feel the effects of the advent of any kind of recession and the first one out of it as well. Fortunately, the GCC and African countries have been least affected by the current global recession. Despite a brief lull in the global shipping industry's hiring activities, we are now carefully threading the road to recovery," he said.

Analysts said the strategic positioning of the UAE near high-growth economies such as India and China, with more than 60 per cent of the entire Middle East's imports transiting through the borders of Dubai, gives the emirate and the UAE a unique advantage and generates opportunities for the logistic and supply chain industry.

"As the commercial centre of the Middle East, UAE has been highly aggressive in developing its strengths in the global logistics market. However with the global downturn, the historically buoyant sea freight volumes to and from the major logistics hubs in the Middle East have come under threat," said John Manners-Bell, Chief Executive, Transport Intelligence, a London-based research and analysis firm.

"I think prospects for 2010 are better. China has seen air and sea volumes increase, and this will help the trans-shipment and air-sea market in the Gulf."

Tom Nauwelaerts, Head of Logistics, Al Futtaim Logistics, said: "Dubai is on a major crossroads of trade lanes. Therefore, the logistics business will increase again. Combined with the further upgrading and expansion of logistics infrastructure, and the fact that lots of cargo gets rerouted via Dubai, this place will remain an attractive logistics hub for international trade, hence logistics companies will continue to thrive."

In terms of airfreight volume as well, the Middle East has seen strong rebound by the end of last year, strengthening next year' prospects for the UAE and the region.

According to the International Air Transport Association's (Iata) latest figure, airline carriers in the Middle East saw a growth in freight rising by 21.4 per cent for November last year, compared with Africa's 8.1 per cent, Latin America's 17.5 per cent, and North America recording 13.6 per cent increase in cargo volumes.

Capacity build-up

Regional logistics and supply chain firms based in the UAE are expanding their capacities to meet the rising demand that has started to gain momentum and is expected to gain speed this year.

For instance, Aramex, Dubai-based logistics solutions provider, is looking at acquiring new companies outside the GCC. According to Fadi Ghandour, Founder and CEO of Aramex, logistics industry has immense growth prospects in the UAE and the GCC, as due to economic slowdown companies across many sectors are focusing on their core business. They are selling products and outsourcing their supply chain services to specialist logistics companies.

Market players further expect third-party logistics (3PL) service to gain momentum in the UAE this year as companies look to focus on their core business and find cost-effective ways to manage their logistics activities.

Matthew Derrick, General Manager, Momentum Logistics, a subsidiary of Sharjah-based port operator Gulftainer, said: "I do think demand in the UAE [for 3PL] will pick up. Many companies in the region that had their own logistics departments and equipment as a result of the boom are looking to focus on their core business and are seeking to outsource these services to professional 3PL companies."

Major global companies are also planning to expand their presence in the UAE and the region.

For instance, Ceva Logistics, the worldwide integrated logistics service and supply chain management company, is expanding its warehousing capacity in Dubai and the region in the coming months to meet growing demand for logistics services.

Another major global player, TNT Express, part of the Dutch mail and express delivery service provider TNT Group, is opening a new facility at Jebel Ali Free Zone and will invest about Dh15 million this year to expand its storage capacity across the UAE. TNT Express is also expanding its Middle East road network, and last month it announced delivery of 30 new trailers.

DHL Express, the courier and parcel delivery arm of the global logistics firm DHL, is also anticipating about three to five per cent improvement in the region this year in terms of the volumes.

Garry Kemp, Managing Director (Middle East, North Africa, Turkey) DHL Express said: "The growth is fuelled by a requirement of more and more imports and through critical gateway points such as the Jebel Ali port and free zone that is feeding the entire Gulf, and even up to the Levant countries including Jordan. We are seeing consumer appetite across the region."

Analysts also said the logistics sector in the region would continue to attract capital and there are good prospects for private equity investors to turn to logistics sector as an attractive investment proposition this year.

Mac Capital Advisors, a Dubai-based brokerage house, said: "Due to its strategic location advantage, Mena is viewed as key fulcrum for East-West intercontinental trade. It spans the crossroads of the Asia to Europe and Asia to Africa trade routes. Government policies such as development of Free Trade Zones, which allow 100 per cent foreign ownership of companies, tax holidays to companies for 30 years and zero duties on exported goods, are positioning the region as an international logistics hub.

"Going forward, these liberalised government regulations would enable more international players to enter the market and foster competition in the region," it said, adding: "There are only a few players in the market able to provide complete logistics solutions essential to the burgeoning demand for transport and logistics across the Mena.

"After recent acquisitions, Aramex, Agility and GAC have formed relationships with global partners to extend their reach and are among the few players which offer full integrated logistics services. International players such as FedEx, DHL, UPS and TNT have made significant progress in Mena market but are still limited to a small domestic customer base," said Mac Capital.

"Regional domestic players hold the majority of market share. However, global players are making significant inroads into the market; increased competitive pressure is expected soon, as they transplant knowledge gained in the more mature markets to the region. Consolidation among the regional players is the key trend expected in the near future as it will not only be profitable but highly logical at the current level of fragmentation in the market," it added.

Beyond slowdown

According to Booz & Company, the global management consulting firm, the current economic crisis has certainly had an impact on the transport and logistics industry in the Middle East.

It said the Middle East is receiving significant attention from transportation and logistics players worldwide and investors see attractive opportunities in the logistics industry in the region.

Further, local governments aim to establish a thriving logistics service industry and ensure that regional companies benefit from the new opportunities, it said in its last year's report "Not Too Late: Finding Opportunity in Middle East Logistics" authored by Fadi Majdalani, Dr Ulrich Kögler and Simon Kuge.

"As there are only a few sustainable transport and logistics niche markets, only dominant strategic plays will provide an attractive future for transportation and logistics providers in the region. Any logistics player aspiring to master the increasing competitive dynamics will need to act swiftly and strategically to offer comprehensive transportation solutions and warehousing services, create a strong and extended geographic reach, and focus on well-defined customer segments," it said.

The report said the transport and logistics sector in the GCC had a market size estimated at about $18bn in 2008. It forecasts that the transport and logistics market in the Middle East – encompassing ground transport, air and sea freight, freight forwarding, warehousing, and supply chain management – has seen double-digit growth in recent years and will have a total value of $27bn by 2012.

It said: "Logistics represents roughly 2.3 per cent of the GDP of the GCC countries (or 4.3 per cent of GDP excluding the oil and gas sector), and logistics services, that is, warehousing, contract logistics, and freight forwarding, are expected to show substantially higher annual growth rates of 10 per cent or more until 2012.

"As is typical in emerging markets, the transport and logistics sector in the Middle East not only shows substantial growth rates, but also yields attractive operating margins," the report said.

"Those profit margins can increase in tandem with the complexity and level of sophistication of the logistics service. But even basic road transport services yield operating margins of about six to 10 per cent – significantly higher than markets such as the EU, where margins are about two to four per cent," said the report.

Freight forwarding, which requires more sophisticated capabilities, yields a margin of eight to 12 per cent in Mena. Finally, warehousing and contract logistics services offer margins of around 10 per cent, or even 15 per cent, in the case of comprehensive supply chain solutions.

The current economic crisis is expected to have a moderate impact on profit margins across most segments but the long-term profitability outlook remains positive.


Four upsides

There are four factors that point towards bright prospects for the logistics sector in Mena, according to Booz & Company.

First, solid economic growth and substantial investments in the local production base, even after the decline in oil prices in the fall of 2008.

All economic industrial activity brings with it a need for transportation and logistics and local governments are willing to make a significant investment in developing this sector.

The second factor is low logistics outsourcing levels in the region, especially when compared to global benchmarks, it said in a report.

As worldwide and strong regional logistics service providers grow their global footprint and capabilities, the level of outsourcing can be expected to increase in the near future, it said.

Thirdly, the establishment of regional distribution and logistics headquarters in the Middle East region, thanks to significantly improved accessibility by road, sea, and air; strong and efficiently managed free zones; and good access to markets in the Caucasian and Central African countries, is another bright prospect for the regional logistics industry.

And, finally the evolution of global logistics hubs in key locations, such as Dubai, along the Europe–Asia trade route, which is showing above-average growth rates, is another bright prospect.
Keep up with the latest business news from the region with the Emirates Business 24|7 daily newsletter. To subscribe to the newsletter, please click here.
Follow Emirates 24|7 on Google News.