Low-cost carriers to see rise in traffic and earnings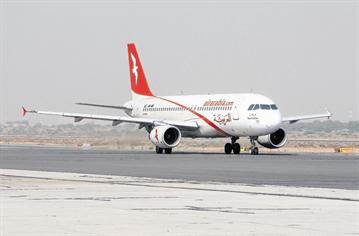 Low-cost carriers (LCCs) are likely to see increased demand in terms of both traffic and earning this year compared to the traditional airlines, the Centre for Asia Pacific Aviation (Capa) said in a recent report.

"Stormy conditions in 2008 have already helped the low-cost segment gain a larger share of global aviation," said the CAPA report. "Now predicted tougher economic conditions and lower fuel prices will give the sector a major advantage in this financial year."

Adel Ali, Chief Executive Officer of Air Arabia, the region's first and largest LCC, said: "Worldwide, across the Mena region and here in the UAE, the appeal of value-for-money services is growing greater every year, as it provides travellers with low-fare offers in these unstable economic times. The low-cost model is uniquely attractive in these challenging economic times.

"Over the past five years, we have grown with the region and contributed to the ongoing economic expansion and diversification of the markets we serve," said Ali. "We will continue to do this going forward, especially by focusing on offering compelling value propositions for customers."

In the UAE, where Air Arabia is headquartered, a recent survey of business and leisure travellers also points to significant opportunities for LCCs like Air Arabia. According to the survey, which was carried out by YouGovSiraj, the number of UAE-based leisure travellers, who said they would shift from premium to economy travel increased by seven per cent between October 2008 and January 2009. During the same period, the number of UAE-based business travellers who said they expected to fly economy increased by 12 per cent.

This survey on travel habits comes on the heels of recent announcement by Sharjah International Airport that 2008 traffic reached 5.28 million passengers, an increase of more than 22 per cent compared to 4.32 million passengers in 2007. During the same period, aircraft traffic at Sharjah International Airport increased 18.8 per cent, from 51,134 flights in 2007 to 60,965 flights in 2008.
Follow Emirates 24|7 on Google News.