Mawaqif extends parking enforcement to 24 hours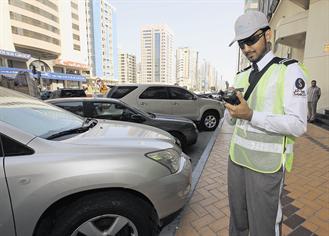 The Department of Transport in Abu Dhabi announced yesterday that from next Sunday the Mawaqif parking management programme will extend the hours of parking enforcement for illegally parked vehicles to 24 hours a day including Fridays and holidays.

The move comes in the framework of organising parking and preventing illegal parking in the interest of the public in keeping roads and passage ways clear for fire brigades, ambulances, police and municipality vehicles, especially in the event of an emergency. There are underground parking facilities that remain unutilised by 25 to 30 per cent especially during night time. Mawaqif inspectors started public awareness by distributing thousands of leaflets to remind and encourage motorists not to park illegally and to abide by the law in order to avoid getting fines.

Najib Al Zarooni, General Manager of Parking at the DoT, said: "The DoT is mandated to implement the parking law. We urge the public to make proper use of the available surface and underground parking facilities and not park illegally, specifically in the spaces allocated for special needs or near a fire hydrants."
Follow Emirates 24|7 on Google News.