Maximus tunes online services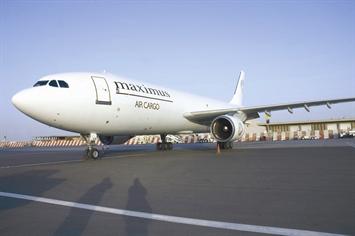 Abu Dhabi-based Maximus Air Cargo has enhanced its online services to provide more options in conducting online transactions.

The new interactive features on its website, www.maximus.aero, enable users to calculate cargo logistics, including maximum payload, flight distances, aircraft range, and currency conversions.

The website gives technical specifications for the eight aircraft in its all-cargo fleet – the largest in the Middle East – comprising Antonov An-124-100, Airbus A300- 600RF, Ilyushin IL-76TD and Lockheed Hercules L382G.

Customers can identify the most suitable aircraft for their needs, estimate payload, routing and flight distances, and then obtain an online quote.

"Maximus ensures that maximum effort is applied to solving all outsized, heavy or special cargo needs with unmatched safety and security," said President and Chief Executive Fathi Hilal Buhazza.

"We then add a level of customer service normally applied to premium passenger operations, thus providing maximum value for money. We serve our customers by applying experience evolved from a full generation of scheduled, charter, government, military, humanitarian, royal, VIP and private air transport."

Maximus aircraft operate across the Middle East, Europe, Africa, and Asia.
Follow Emirates 24|7 on Google News.