Memo raises stakes for Toyota chief's hearings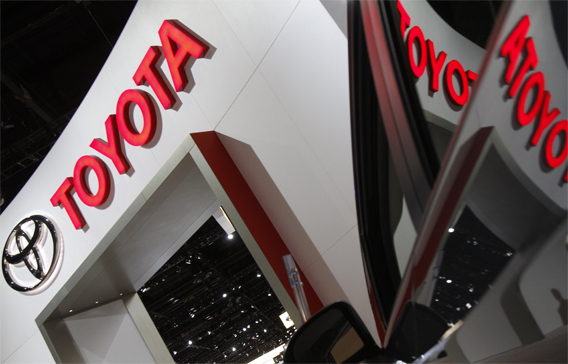 A document claiming Toyota saved more than $100 million (Dh367m) by convincing US regulators to agree a cheap fix for unintended acceleration problems raised pressure on the company's president as he arrived in Washington to prepare for a grilling from the Congress.
Akio Toyoda faces the biggest test of his seven-month tenure when he testifies before US lawmakers in an effort to contain a safety crisis that threatens the reputation and continued success of the automaker in the market that made it a global powerhouse.
Toyota has recalled more than 8.5 million vehicles globally in recent months for problems including sticky accelerators, accelerators that can be pinned down by loose floormats and a braking glitch affecting hybrid models, including its flagship Prius.
A 2009 internal document turned over to lawmakers and made available on Sunday shows Toyota's Washington DC staff trumpeting savings of more than $100m by convincing regulators to end a 2007 investigation of sudden acceleration complaints with a relatively cheap floormat recall.
The document seems certain to add to the high-stakes debate about whether Toyota missed or ignored complaints about sudden acceleration in its vehicles and whether US safety regulators were tough enough.
NO IMPACT ON MAZDA SALES
Mazda said it would not launch a special marketing campaign to draw customers away from Toyota, shunning a strategy used by other car makers keen to capitalise on Toyota's recall woes.
Mazda CFO Kiyoshi Ozaki also told Reuters Television that the firm has not seen much of an impact on its sales from Toyota's global recall of more than eight million vehicles. The bulk of the recall has come in the US, where Mazda holds a two per cent market share.
"I don't expect a direct impact because our clients favour the unique features of our cars," Ozaki said.
Keep up with the latest business news from the region with the Emirates Business 24|7 daily newsletter. To subscribe to the newsletter, please click here.
Follow Emirates 24|7 on Google News.