Middle East air traffic growth to slow down in 2009, says Iata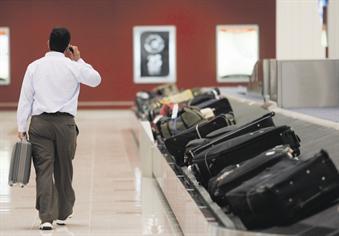 Middle East air traffic growth is expected to slow down this year with 1.2 per cent growth in passenger numbers compared to seven per cent passenger growth recorded in 2008, according to the latest forecast by International Air Transport Association (Iata).

"This year, capacity will outpace demand pushing the region into a $200 million loss (Dh734m). We will see lower load factors as well," said Majdi Sabri, Iata's regional vice-president for the Middle East, while addressing an airport projects conference organised by Middle East Economic Digest.

Cargo traffic in the region, meanwhile, is expected to slow down to 4.9 per cent this year, compared to 6.3 per cent last year, according to Iata. "There was hard work done by airlines in 2008, when non-fuel costs came down by 13 per cent and fuel efficiency went up by 19 per cent," Sabri said.

"The economic crisis is a turning point for this region. The Middle East is one of the most promising regions in the world with top-notch infrastructure and young fleets, but change is needed," he said.

Meanwhile, passenger traffic in the region increased 18.1 per cent in 2007 with cargo rising 10.1 per cent, according to Iata. "The slight rise in traffic seems like good news until you compare it to the 2007 figure," Sabri said.

He further said that airports in the Middle East need to slash airport charges in order to attain efficiency. "Even though the new airports and the expansion plans are a reflection of positive growth rates, airport should not raise user charges," Sabri said.

Iata has contacted about 14 airports in the region so far urging them to reduce airport charges, he added.

"Also, we need to make sure make sure that the current demand is in line with the capacity at airports," he said.

Furthermore emphasising on the need for open skies policies, Sabri said: "Opening skies will play a major role in helping airlines in this region overcome the recession much faster. It is a kind of a magic solution for airports and airlines in the Middle East to help improve the situation here."

He added that airlines in the region need to consolidate in order to be more efficient. "Consolidation happens elsewhere in the world. I see no reason why it should not happen in this part of the world," Sabri told Emirates Business.

Further warning on airport infrastructure in the region, Sabri said that the governments need to watch out that they do not overspend on airport construction projects.

"The region has an advantage of having top-notch infrastructure for airports and new fuel-efficient aircraft. The Middle East airlines will spend $178 billion (Dh653bn) for 1,000 fuel-efficient aircraft. A greater communication between airports is required to increase efficiency," Sabri said.
Follow Emirates 24|7 on Google News.