Mideast airlines' losses to shrink in 2010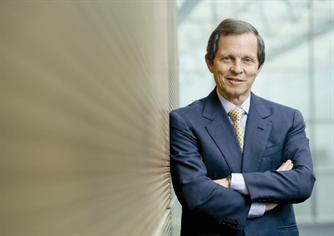 The Middle Eastern airlines will see losses shrink to $300 million (Dh1.1 billion) in 2010, from a $1.2bn loss the region's airlines suffered in 2009, even as the world airlines' losses become larger, Iata (International Air Transport Association) recently revealed in its forecast for 2010.

The Geneva-based association said the global airline industry is expected to see global net loss of $5.6bn this year.

While exclusively talking to Emirates Business, Iata's chief Giovanni Bisignani shares the factors that will lead the region to a brighter path this year compared to rest of the regions in the world. He also highlights some of the biggest challenges that the Middle Eastern carriers would face in 2010.

The reasons why for 2009, however, Iata maintained its forecast of a $11bn net loss. "The world's airlines will lose $11 billion in 2009. We are ending an Annus Horribilis that brings to a close the 10 challenging years of an aviation Decennis Horribilis. Between 2000 and 2009, airlines lost $49.1bn, which is an average of $5bn per year," said Bisignani, Iata's Director General and Chief Executive Officer.


Do you see profitability of Middle Eastern airlines such as Emirates and Etihad Airways coming under pressure in 2010 due to financial pressures they faced in 2009?

I don't see a difference between Emirates and other airlines. Emirates is a globally-recognised company. It is a problem every airline is now going through because we will have to face another difficult year.

We have seen some improvements in the past month of 2009 but we have to fasten out seatbelt for at least another year.

Do you think the region is suffering from overcapacity at this point?

I think the capacity has to be handled in an effective way. We never make comments on the capacity. It is the individual airline's responsibility. But we have seen in any case that last year the capacity in general terms was handled more wisely than in previous periods.

What about capacity issue being faced by the Middle Eastern airlines?

I won't be able to comment specifically on any one Middle Eastern airline. But overall, I would say that the region has to effectively handle the capacity because we are in a moment where we will take sometime to recover. But in any case it has been a great example of the area of the world, which is very quickly developing and becoming a major player.

Capacity has to follow certain kind of rules. Many airlines want to keep that capacity because they do not want to lose their slots. In Europe, for instance, we tried to see if it could be relaxed because it was crisis moment but the Europeans did not allow us to have another extension on this.

So many airlines are obliged to keep certain kinds of rules so that they do not lose capacity. This is an industry that is suffering but this is also an industry which is growing. So slots are very important to keep.

But do you see Middle Eastern airlines drawing a balance between capacity and growth in 2010?

The capacity is something, which Iata cannot make any comments on as such. But at this point, I think it is very important to balance capacity in an effective way.

Having said that, it is a decision of every individual airline at the end of the day.
Keep up with the latest business news from the region with the Emirates Business 24|7 daily newsletter. To subscribe to the newsletter, please click here.
Follow Emirates 24|7 on Google News.