Mideast airlines to receive 114 aircraft in 2009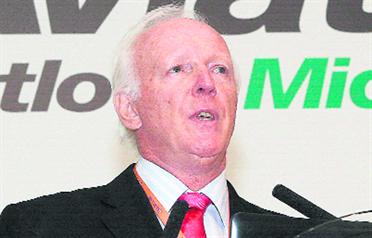 Commercial airlines will be operating about 1.4 million flights a year from the UAE by 2025, with country's carriers having some of the largest order books in the world, according to report from the Centre for Asia Pacific Aviation, or Capa.

The report released at the second Middle East Aviation Outlook Summit held in Abu Dhabi, stated that Etihad Airways with 121 orders and 104 options/rights; Emirates with 225 orders, 20 options; and Air Arabia with 44 orders, will have 500 new aircraft between them by 2025.

"In total, Middle Eastern airlines will add 114 aircraft to their fleets in 2009 – eight per cent of worldwide deliveries – and 122 in 2010 – nine per cent," the report said.

Airlines in the Middle East are taking delivery of 21 per cent of the world's wide-bodied aircraft this year alone – 50 in total – and 13 per cent of total worldwide aircraft orders.

"Middle Eastern carriers also account for six per cent of worldwide narrow-body deliveries this year and seven per cent in 2010, presaging a surge in intra-Middle East flying in what is still an immature market," Capa said in the report.

According to the report, in November 2008, the share of the global premium airline revenue passing to and through the Middle East grew to 12 per cent of the total, up 50 per cent since the onset of the global economic slowdown.

"This would have been unthinkable 10 years ago," the report says.

Peter Harbison, Chairman of Capa, said a picture is emerging of a potentially remarkable and long-term sustainable growth path in the Middle East, rather than an excessive, unplanned, over-hyped bubble which is about to burst, as many outside the region and some within may believe. "Whatever happens in the remainder of the world, there are still strong indications that this region will continue to support strong levels of traffic growth. This applies both to long-haul, hub services and short-haul, point-to-point operations," he said.

According to him, the rapid growth in the aviation sector is expected to continue and will be supported by the region's underlying economic growth and regional commercial development.

"A vibrant aviation sector is a key factor in the diversification of Middle East economies and plays a key enabling role for many other sectors, including the growing financial services and tourism industries," Harbison said. "The region's geographic situation is merely good fortune, but it is by adding the other two ingredients that a powerful recipe for growth is created. With new generation aircraft technology, Arab airlines now have the ability to access any point in the world non-stop. Combined with the simultaneous easing of market access, this makes one-stop global travel increasingly possible."

He said as the world, led by the US and the UK, is slumping into economic decline, it would be wholly unrealistic to believe that the UAE, along with every other country, will be immune from the global economic downturn.

"However, the region and the Gulf in particular have shown a resilience that is absent in many other markets. Furthermore, there are indications that the premium sector has held up much better than in other parts of the world and its market share is soaring. The region is not immune to financial constraints, but well supported," Harbison said.
Follow Emirates 24|7 on Google News.