Mideast carriers to lose $200m as traffic slows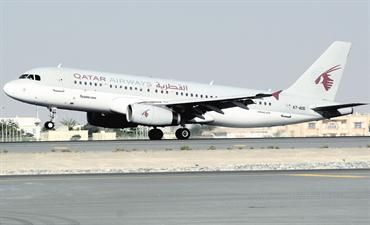 The airlines in the Middle East are expected to lose $200 million (Dh734.7) this year as traffic growth slows dramatically, according to the International Air Transport Association (Iata).

"Airlines in this region will lose $200m in 2009 as traffic growth slows dramatically. In this environment every cent counts and both aviation and the environment can no longer afford a wasteful air traffic control system," Dr Majdi Sabri, Regional Vice-President for Iata in the Middle East North Africa, said at the Civil Air Navigation Services Organisation Middle East ANSP Conference in Jeddah, Saudi Arabia.

Iata has urged governments, air navigation service providers and aviation groups to urgently address air traffic inefficiencies that are jeopardising the sustainability of Middle Eastern aviation. "The Middle East is one of the most dynamic aviation markets in the world, expanding from five per cent of international traffic to 10 per cent in the past seven years. But we are not immune to the global recession," Sabri said.

He added that in the Middle East, infrastructure and air traffic control procedures are not keeping up with growth. "Military restrictions limit airspace expansion and the fragmentation of airspace and sub-optimal routes are costing millions. We need better co-ordination to find workable solutions," he said.

Sabri said performance issues are threatening the financial health and future expansion of the industry. "Airlines in this region are doing their part by ordering 1,000 new, fuel-efficient aircraft worth over $178 billion in the past three years," Sabri said.
Follow Emirates 24|7 on Google News.