Mideast carriers top traffic growth in 2009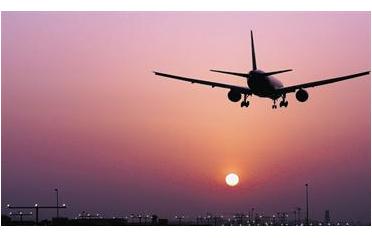 The latest data released by the International Air Transport Association (Iata), indicates the region's airlines generated the fastest growth in passenger traffic in December 2009, up 19.1 per cent from the same period in 2008. Maximum traffic is generated by key legacy carriers in the region, including Emirates, Etihad Airways, Qatar Airways.
Global airlines, meanwhile, suffered their biggest decline in traffic since 1945 (the Second World War) last year as passenger demand fell 3.5 per cent, with an average load factor of 75.6 per cent, Iata pointed out.
"In terms of demand, 2009 goes into the history books as the worst year the industry has seen. We have permanently lost 2.5 years of growth in passenger markets and 3.5 years of growth in the freight business," said Giovanni Bisignani, Iata's Director-General and CEO.
Iata's findings seem to fall in line with the Geneva-based aviation body's 2010 financial forecast stating that the Middle Eastern airlines will see losses shrink to $300 million (Dh1.1 billion) in 2010, from a $1.2bn loss the region's airlines suffered in 2009, even as the world  airlines' losses become larger. Iata said the global airline industry is expected to see global net loss of $5.6bn this year.
Going by the 2009's month-on-month performance, the Middle East seems to be the highest growth market in the global industry, though the overall profits by airlines here have not been very encouraging.
"That is because level of the yields is declining fast. The Middle East is a great  example of an area that is quickly developing and becoming a major player of the world," Bisignani recently told Emirates Business.
FREIGHT DEMAND
As the global freight industry recorded a negative (-10.1 per cent) traffic growth in 2009, the Middle East emerged as the only region to record a positive cargo traffic growth of 3.9 per cent, according to Iata.
The region's carriers' freight demand rose by seven per cent in 2009 versus 2008. December 2009 freight demand showed a 24.4 per cent improvement on December 2008 with a load factor of 54.1 per cent.
Follow Emirates 24|7 on Google News.
Middle Eastern carriers lead the world passenger traffic growth in 2009 with 11.2 per cent growth for the whole year, having grabbed a larger share of long-haul connecting traffic over their hubs, according to the global aviation trade body.