MISC and Al Hilal in JV to set up shipping agency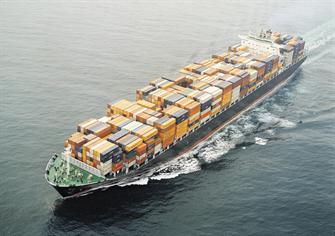 MISC's wholly-owned subsidiary MISC Agencies has entered into an agreement with Al Hilal Shipping Agency to set up a joint venture (JV) company in Dubai.

In a filing with Bursa Malaysia, MISC last Wednesday said the agreement is to incorporate a joint venture company in Dubai for acting as sole shipping agents for MISC, to carry out business of shipping agency and other allied shipping activities in the UAE.

Al Hilal Shipping Agency is an independent subsidiary of the Rais Hassan Saadi Group. Founded in 1910, it has been operating out of all major ports in the region, apart from North America, North Europe and the Mediterranean regions. A company official yesterday told Emirates Business that the joint venture came into operation from February 1.

"It has been in the pipeline for quite some time now. The agreement will greatly benefit both companies," said the official.

MISC Agencies entered into the joint venture agreement (JVA) with Al Hilal Shipping Agency on October 15, 2009. The name of the joint venture company is MISC Shipping Services – UAE.

While Al Hilal Shipping Agency will hold 51 per cent, the remaining stake will be held by MISC Agencies. The issued and paid-up capital of the JVC will be Dh1 million.

MISC said the joint venture is not expected to provide a material impact on the earnings of MISC for the current financial year ending March 31.

Meanwhile, MISC recently announced that it is to revise the port rotation and coverage of its Halal Express 2 (HE2) service linking the Far East, Southeast Asia, the Indian Subcontinent and the Middle East.

MISC last month launched a new service to add to its current Halal Express Service (HE1 and HE2). The Malaysia East Asia Service (MES) will directly connect the Far East ports to Ho Chi Minh and the South East Asia region.

The service, which commenced on January 26, 2009, with an inaugural voyage starting from Yokohama, is said to meet the growing demand for the carriage of cargoes in the intra-Asia region.

The Malaysia East Asia Service will serve the following port rotation: Yokohama, Nagoya, Shanghai, Kaohsiung, Shekou, Ho Chi Minh City, Singapore, Tanjung Pelepas, Jakarta, Singapore, Ho Chi Minh City and back to Yokohama. A total of five vessels with a capacity of 1,200-1,700 TEU (20-foot equivalent unit) are allocated for the new service.

The company also said that in line with the launch of Malaysia East Asia Service and its focus to improve services to customers, the HE2 port rotation has been restructured to cover Qingdao, Pusan, Shanghai, Xiamen, Singapore, Port Klang, Colombo, Nhava Sheva, Jebel Ali, Dammam, Karachi, Port Klang, Singapore and back to Qingdao.

MISC was formed 39 years ago and today owns a fleet of vessels ranging in capacity from 5,800 to 308,000 dwt. About 20 newbuilds are scheduled to join the fleet within the next three years, comprising 11 owned Aframax tankers; six Aframax tankers, three in-chartered medium range two tankers and three owned product tankers.

Through its subsidiary, Malaysia Marine and Heavy Engineering, MISC is involved in a wide spectrum of oil and gas engineering construction. It is also involved in fabrication, building and upgrading of deepwater vessels, drilling platforms and other oil and gas facilities.
Keep up with the latest business news from the region with the Emirates Business 24|7 daily newsletter. To subscribe to the newsletter, please click here.
Follow Emirates 24|7 on Google News.