MOL expects income to drop sharply this fiscal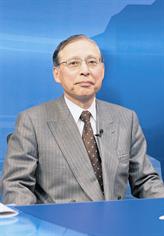 Tokyo-based Mitsui OSK Lines (MOL), one of the world's largest multi-modal transport companies, expects a drastic drop in its ordinary income for the current fiscal year compared to previous two years, according to President of MOL.

"Looking back at our performance in calendar year 2009, we can see that our results returned to the black in the third quarter (July to September, 2009), after hitting a low of ¥14.8 billion (Dh590m) ordinary loss in the first quarter (January to March, 2009)," MOL President, Akimitsu Ashida, said in his new year speech.

"While our current forecast for fiscal year (FY) 2009 ending March 2010 is ¥10bn in ordinary income, I must say such profit level is insufficiently lower than it should be.

"Using the analogy of ship speeds to describe our business performance over recent years, in FY2007, when we recorded ¥302.2bn in ordinary income, our company was moving forward like a 30-knot very high-speed vessel.

"In FY2008, when our ordinary income was ¥204.5bn, we sailed at the speed of 20 knots, like a containership. However, the projected ordinary income for this fiscal year having tumbled to ¥10bn means just one knot, which is slower than walking pace," said Ashida.

"Such a slow vessel cannot be properly steered without the assistance of tugboats. Although the world economy has been showing signs of a recovery, we still have a long way to go and the rough seas may easily become more turbulent. Therefore, we need to ride out any wild waves by steering the company in the most effective and safe manner possible," he said.

"I would like to see us recovering to a cruising speed of 10 knots with top priority, which equates to around ¥100bn in ordinary income, to manage our MOL group safely," he said.

"We have already taken a number of steps last year to return to such a cruising speed. Although our original plan was to increase the size of our fleet by 140 ships during 18 months after the financial crisis, mainly through new-buildings, we responded promptly to the decline in seaborne trade after the outbreak of financial crisis by embarking on 'mission Sakaro' (a Sakaro is a scull which can move backward).

"This involved the scrapping of vessels and redelivery of chartered tonnage, and decreased our fleet by about 150 vessels to less than 900 vessels, which is the same fleet scale as before the crisis. Looking to the future, about 150 new-building vessels will be delivered over the coming three years, and our course has once again set to growth," he said.

"I am fully confident that through our own efforts we will continue picking up speed until we reach our initial target of 10 knots and a solid business performance, and thereafter continue to 15 knots and beyond, driven by our reinforced strength," he said.
Keep up with the latest business news from the region with the Emirates Business 24|7 daily newsletter. To subscribe to the newsletter, please click here.
Follow Emirates 24|7 on Google News.