MSC teams up with Asia Express Consortium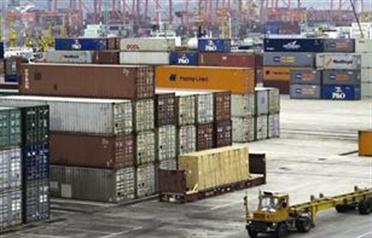 Asia Express Consortium members Hamburg Sud and CCNI will consolidate some services with Mediterranean Shipping Company (MSC) between Asia, Mexico and the West Coast of South America due to deteriorating market conditions.

The carriers said they would combine the current MSC service with Sling 2 of the Asia Express consortium. Total nominal capacity will fall by 2,500 TEUs a week through August.

Sling 1, deploying 10 vessels of 4,200 TEUs each, will call Yokohama, Busan, Shanghai, Ningbo, Hong Kong, Manzanillo, Lazaro Cardenas, Puerto Quetzal, Buenaventura, Guayaquil, Iquique, Mejillones, Valparaiso, Lirquen and Lazaro Cardenas.

Sling 2, using 10 vessels of 3,500 TEUs each, will call Keelung, Hong Kong, Chiwan, Shanghai, Ningbo, Busan, Yokohama, Manzanillo, Buenaventura, Callao, Mejillones/Antofagasta, Valparaiso, San Vicente, Manzanillo and Keelung.

The carriers said they would revert to their original service setup if market conditions improve to warrant additional capacity.

MSC recently took delivery of its largest container vessel, MSC Daniela, at a cost of about $220 million (Dh808m) and is expected to allow owners economies of scale given its capacity to carry almost double the number of containers carried by other vessels at almost the same running.

MSC will take delivery of another 10 vessels of the same size this year and expects its overall capacity to increase from the current 1.4m TEUs to about 2.2m TEUs by the end of 2010, following delivery of about 60 vessels of various sizes currently on order.

"Although the market situation is different from what we anticipated at the time of placing the orders, we will bring in new tonnage but continue to restructure our services by putting more capacity in vibrant markets," Roberto Manghina, Trade Manager at MSC told Emirates Business recently.

Unlike the current practice among some liners due to the current decline in freight rates, MSC has no plans of laying up any of its 400 vessels as a cost cutting measure.

As part of its service restructuring exercise, capacity has been taken from Europe into South Africa, adding 6,700 TEUs to the service. The company has also recently upgraded its services in Australia, South America and the US.
Follow Emirates 24|7 on Google News.