Nine nations sign deal to fight Somali pirates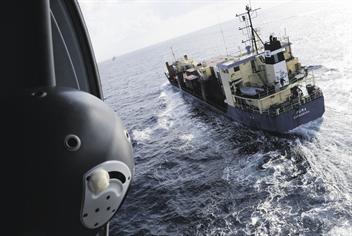 Nine countries from the region, most affected by Somali piracy, have signed a deal enhancing co-operation in the fight against piracy in the Indian Ocean and the Gulf of Aden.

A code of conduct was signed by eight coastal nations as well as Ethiopia during a special meeting convened in Djibouti under the auspices of the International Maritime Organisation (IMO).

"This Djibouti code of conduct is the first regional agreement between Arab and African countries against acts of piracy against ships in the Gulf of Aden, the Red Sea and the western Indian Ocean," Koji Sekimizu, head of the IMO's maritime safety division said.

The document provides for the creation of three information centres in Mombasa, Dar es Salaam and Sanaa and a training centre for anti-piracy units in Djibouti. "We now have an efficient mechanism to fight against piracy. The text of the code has been accepted by consensus. The IMO is ready to help member states to implement this agreement," Sekimizu said.

The nine signatories are Djibouti, Ethiopia, Kenya, Madagascar, the Maldives, the Seychelles, Somalia, Tanzania and Yemen. The code of conduct says coastal states should make the necessary changes in their legislations to facilitate the arrest and prosecution of piracy suspects. The fate of Somali pirates arrested by warships patrolling the area – most of which were dispatched by Western navies – has been a sensitive issue.

Some observers describe the drive by the United Nations and other key players to legalise the transfer of Somali pirates by foreign navies to a court in a coastal country as a "rendition programme with a UN stamp".

The meeting, however, failed to reach an agreement on allowing foreign navies to engage in hot pursuit in Somali territorial waters.

"It is a very serious issue under international law and sovereignty.
"There is a principle that each ship pursuing a pirate has to ask for the permission of the concerned state to enter its waters. We have decided to stay on this principle," Sekimizu said.

Chantal Poirier, France's special ambassador on anti-piracy issues, said during the meeting's closing session she had hoped "for a more binding agreement".

Around 140 foreign vessels were attacked by Somali pirates in 2008, threatening to disrupt world trade and making Somalia's waters the world's most dangerous.

The growing scourge spurred Western powers into dispatching several warships to the region but pirates have proved to be undeterred and continued their attacks.

Meanwhile, a German gas tanker was seized by pirates in the Gulf of Aden on Thursday despite being under navy escort.
Follow Emirates 24|7 on Google News.