No acquisitions for Aramex yet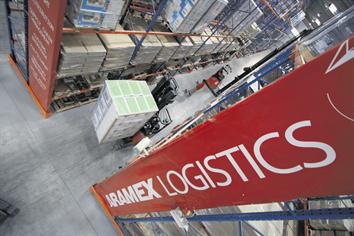 Regional courier and logistics firm Aramex is planning to expand its business to international markets, but take a cautious approach as the global economy continues to slowdown.

The company said that it would not commit to any acquisitions or takeovers, despite the declining valuation of companies in some
key markets.

"Aramex is taking a very cautious approach with regards to its international expansion plans until there is more clarity on the global economic situation," the company said.

"While the valuation of companies up for sale in certain markets has declined, Aramex has not committed to any acquisitions or takeovers at this time."

The company said borrowing conditions had changed in the past four months and it could no longer confirm its ability to secure $200m (Dh735m) earlier budgeted for expansions.

"However our willingness and plan to expand will continue, whether we are able to secure the money or not," said a company official.

Aramex revenues and net earnings in the third quarter of 2008 grew to Dh545m and Dh33.9m respectively. Revenues and net earnings had grown 21 per cent and 31 per cent consequently last year.
Follow Emirates 24|7 on Google News.