Oman Air to serve 40 destinations by 2010 end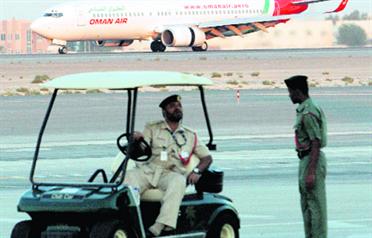 Oman Air will add close to 30 destinations over the next two years and serve a total of 40 by the end of 2010, a senior executive said. The airline will also expand its 15-aircraft fleet to 23 by the end of 2009.

Chief Executive Peter Hill told Emirates Business at the second annual Aviation Outlook Middle East Summit in Abu Dhabi, that the airline currently operates within the GCC, the Indian subcontinent and London with a fleet of 11 Boeing 737s, two leased Airbus A310-300s, and two ATR 500s.

"We own all the B737s and ATRs. We have a fleet of 15 aircraft. Another four B737 and four A330s are coming this year, which will expand our fleet to 23 by end of the year. These deliveries are spread out up to December 2009," Hill said. "We have three more A330s due to join us in 2010 and 2011, and six B787s due for delivery by the end of 2012."

He did not give any figures about the amount of money invested by the airline, saying: "The investments have been made over several years, so it is difficult to give a figure now."

Hill said Oman Air would not go in for Airbus A380s, as it was far too big for the "small" airline.

"Our dreamliner is the B787. You have to understand the background of the airline. Currently we are a regional airline, starting to serve the GCC, and now the subcontinent. The national carrier of Oman until 21 months ago was Gulf Air. The Omani Government parted ways with Gulf Air and Oman Air became the national carrier. So now the airline is developing its structure, and as a result of that we are expanding our network," he said.

Hill said the airline will add more destinations this year, including Paris and Frankfurt in Europe, in addition to London. In the Far East, the airline will also be flying to Kuala Lumpur by the end of this year. It will also add Sri Lanka and the Maldives to its network by the end of 2009.

"By end-2010 we will be serving about 40 destinations around the world. The main focus will remain the Indian subcontinent and the GCC," Hill said.
Follow Emirates 24|7 on Google News.