Piracy incidents increased to 406 last year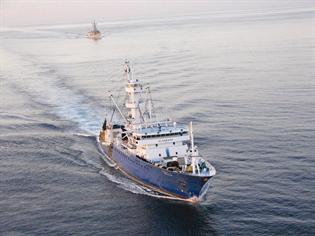 A total of 406 incidents of piracy and armed robbery were reported last year, according to the 2009 annual piracy report issued by the ICC International Maritime Bureau's (IMB) Piracy Reporting Centre.

The last time piracy figures crossed 400 incidents was in 2003. And 2009 was also the third successive year during which the number of reported incidents increased with 239, 263 and 293 incidents in 2006, 2007 and 2008, respectively, according to an IMB statement on Thursday.

The report said last year worldwide, 153 vessels were boarded, 49 vessels were hijacked, there were 84 attempted attacks and 120 vessels fired upon – compared to 46 ships fired upon in 2008. A total of 1,052 crew were taken hostage. Sixty eight crew were injured in various incidents and eight were killed. The level of violence towards crew has risen along with the number of injuries.

The total number of incidents attributed to Somali pirates stands at 217 with 47 vessels hijacked and 867 crewmembers taken hostage. Somalia accounts for more than half of the 2009 figures, with the attacks continuing to remain opportunistic in nature.

In 2008, 111 vessels were targeted by Somali pirates resulting in 42 hijackings. While the number of 2009 incidents almost doubled, the number of successful hijackings was proportionately less. This can be directly attributed to the increased presence and co-ordination of international navies along with heightened awareness and robust action by masters in transiting these waters.

IMB Director, Captain Pottengal Mukundan, stated that "the international navies play a critical role in the prevention of piracy in Somalia and it is vital that they remain".

Last year has, however, seen a significant shift in the area of attacks off Somalia. While the 2008 attacks were predominantly focused in the Gulf of Aden, 2009 has witnessed more vessels also being targeted along the east coast of Somalia.

Since October increased activity has been observed in the Indian Ocean with 33 incidents reported, including 13 hijackings.

Twenty-eight incidents were reported for Nigeria in 2009. Of these 21 vessels were boarded, three vessels were fired upon, one vessel was hijacked and three masters reported an attempted attack on their vessel.

The majority of incidents related to the oil industry and fishing vessels go unreported. Information from external sources would suggest at least a further 30 unreported attacks occurred in Nigeria last year.

Indonesia is again applauded for its tireless efforts in curbing piracy and armed robbery in its waters. There continues to be a year-on-year decline in the number of incidents, with 15 incidents for 2009, the majority opportunistic in nature. Only two incidents were reported in the Malacca Straits – the same as in 2008.

This is the second successive year where incidents in the Singapore Straits have increased. Nine incidents were reported in 2009 as compared to six in 2008. Of the total six vessels were boarded and three reported attempted attacks.

Thirteen incidents were reported by ships steaming in the South China Sea. This is the highest number of incidents in the previous five years. Of these 11 vessels were boarded, one was hijacked and one reported an attempted attack, the statement said.

Even though there has been a significant improvement in the safety and security of the South East Asian and Far East waters, there still remains an underlying potential for incidents to increase without any prior warning. The pressure on the pirates and the robbers has to be maintained by the littoral states and the constant physical presence in the waters, the statement said.

Bangladesh (Chittagong) has shown a slight increase in the number of attacks as compared to 2008. Most of these have been opportunistic. Of the 17 vessels attacked, 14 were boarded and ship stores stolen. Most of the incidents took place within the Chittagong anchorage.

Thirty-seven incidents were reported from countries in the South American continent in 2009 compared to 14 in 2008.

Twelve incidents occurred in the anchorage of Callao in Peru in 2009 compared to five the previous year.

Other countries affected are Brazil, Colombia, Costa Rica, Ecuador, Haiti and Venezuela. Most of these attacks were successful and were carried out while the vessels were berthed in port or while at anchor. This is a similar trend as in 2008.
Keep up with the latest business news from the region with the Emirates Business 24|7 daily newsletter. To subscribe to the newsletter, please click here.
Follow Emirates 24|7 on Google News.