RAK Airways may delay restart plan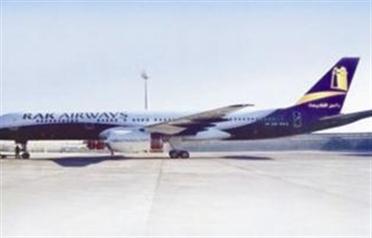 RAK Airways' plans to resume operations in April could suffer a setback due to the deteriorating global financial situation, according to its Chairman Sheikh Omar bin Saqr Al Qasimi.

"We are reviewing the situation as the global economic crisis has affected the whole aviation industry. In such a scenario, our plan to restart operations could definitely get delayed beyond April," Sheikh Omar told Emirates Business.

The Ras Al Khaimah carrier, which started operations at the end of 2007 and carried about 125,000 passengers last year, suspended services in December due to difficulties with its aircraft, bringing down its fleet size from three aircraft to one, leaving the airline with no choice but to suspend services. As a result, RAK Airways terminated its services to Dhaka, Colombo, Calicut and Chittagong.

At the same time the airline also cut 60 jobs. Asked if the airline was looking to lay off more employees, Sheikh Omar said: "We are restructuring the company."

The carrier, which has made a number of changes to its senior management in the past two years, lost four of its top executives in the span of 18 months.

"We are also currently studying the options to re-operate some of our earlier routes. However, I cannot comment at this point on the number of routes and aircraft we would be operating," he added.

The airline, meanwhile, has been operating on a charter-only basis, using its only remaining aircraft, a Boeing 757-200.

According to the earlier reports, the cost of operating an airline with just one aircraft, besides logistics, was the key factor due to which the airline was forced to terminate operations in December last year.

RAK Airways has been in negotiations with Boeing thereafter to lease and purchase up to four Boeing single-aisle 737 aircraft, according to industry sources, with which the airline is planning to launch services to new international destinations such as Brussels, Dusseldorf and Beirut, as and when it restarts operations. Besides, the airline has on order four new 737-800s worth Dh1.65 billion (Dh6.06bn), for delivery by 2011.

Like all other airlines, RAK Airways – created by the Ras Al Khaimah Government in 2005 – also first suffered from the impact of high oil prices and is currently grappling with the slowdown in air traffic.
Follow Emirates 24|7 on Google News.