Recession-wary residents push airlines to work harder to increase their load factors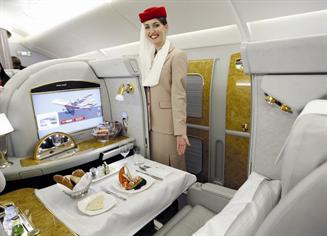 As the global financial crisis tightens its grip, UAE travellers are expected to fly less this year and the future, than they did until three months ago, according to a survey conducted this month by YouGov Siraj, a full-service market research company.

The findings from YouGov Siraj's Travel Tracker update, a research tool that tracks travel trends quarterly, reveal that in October 2008, 10 per cent of leisure travellers and nine per cent of business travellers, of the 844 respondents, were expecting a decrease in travel.

But now, the figures have risen to 32 per cent and 33 per cent respectively.

It said while in October last year around half of business and leisure travellers were expecting to see an increase in travel, today it has dropped down to less than a quarter of people expecting such an increase.

"In just three months, attitudes have shifted dramatically. What we are seeing is that travellers haven't yet changed their travel behaviour but they are starting to get anxious about the future. With increased nervousness about job security, people now believe they will travel much less," said Jane Wilson, Director, Travel and Tourism Research, YouGovSiraj.

Meanwhile, airlines are in the process of slashing airfares to push up their load factors. Emirates, for instance, revised its fares downwards between 10 per cent and 20 per cent last year for most of its markets.

The Dubai airline, besides Etihad Airways of Abu Dhabi, is also currently offering promotional fares at the moment. "The fact remains that people are still flying but airlines need to work harder to encourage them to fly with them," Wilson said.


Reality check

In order to keep costs down, UAE residents plan to spend their next holiday closer to their country of residence, giving boost to the travel within the region, the survey has revealed.

YouGovSiraj's "Reality Check – UAE" shows that the UAE residents believe the economic situation will improve but are bracing themselves for the long term.

When asked how the economic situation will change in the future, the majority, 67 per cent of the respondents, said it would take "two or more years" for any improvements to be felt.
Follow Emirates 24|7 on Google News.