Region's logistics needs to get more technology savvy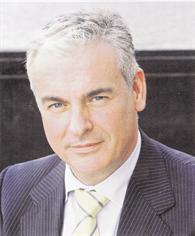 The logistics and supply chain industry in the UAE and the region need to get more technology-savvy and innovative that would lead to cost savings and more efficiency in the current economic circumstances, said industry analysts.

"There is plenty of opportunity for the use of more technology, and this in order to increase productivity and process compliance," Tom Nauwelaerts, Head of Logistics, Al Futtaim Logistics, told Emirates Business.

"Today, many logistics companies are manual driven and depend a lot on labour for getting the job done, and that organisational model will be increasingly challenged by rising labour costs and difficult access to enough and adequate resources. Price pressure on logistics service will demand further efficiency improvements and this can only be achieved by process excellence and automatisation.

"Therefore, the use of more technology is the only way to get to this next level of efficiency," he said.

The UAE-based logistics players will be challenged here by new entrants in the market, and especially companies from high-labour cost countries will be at an advantage, as they are more used to being tech-savvy in their home markets, he said.

"Doing the same things differently and getting smarter and innovative will be the path forward. Overall, the customers will benefit as the logistics market will be evolving towards a new level of efficiency and productivity," said Nauwelaerts.

Matthew Derrick, General Manager of Sharjah-based Momentum Logistics said: "I think it is always a good idea to remain up-to-date with the latest developments in your industry, especially these days where there are so many new ideas that help to make your business run more smoothly and efficiently, particularly in the logistics and transportation sector."

He said that effective communication is a key factor in the logistics industry. Therefore, technology innovation in this regard will continue to be important. One of the key lessons the regional logistics industry has learnt is the importance of inventory management, with fewer firms now purchasing in bulk quantities, based on discounts, to cater for longer term demand, he said.

"The immediate savings of buying in bulk are generally overshadowed by the overall increase in supply chain costs – more storage space, higher insurance, greater risk of obsolescence and potentially more equipment and resources. Also, inventory ties up capital," he said.

"Prior to the downturn companies from all sectors and industries were getting involved in logistics, with investors buying up land and building warehouses. As the demand has decreased due to the downturn, so this has led to an over capacity replacing the previous lack of capacity," said Derrick.

Hamad Fakhro, Assistant Director-General, Free Zones Affairs, Bahrain Logistics Zone, said: "I think companies have no choice but to be innovative and cost effective and find new ways of doing business.

"Logistics firms' clients are also demanding cost-saving and efficient service. During good times, companies had no time to think about cutting costs because they were growing and they couldn't keep up with the demand. Now in the current economic situation, firms are looking for the best way to handle the goods and the best location to save money," he said.

According to a study by Accenture, the global management consulting, technology services and outsourcing firm, the increasing complexity of customers' global supply chains demands almost constant innovation.

"In freight forwarding and logistics, there are four distinctive capabilities, namely, standardised processes; integrated information technology; integration and collaboration; and Innovation," the study said.

"The first two capabilities – standardised processes and integrated IT – may seem like basic necessities, but most of the industry has singularly failed to develop them. The high performers' mastery of these fundamentals plainly plays a highly significant role in their success," it said.
Keep up with the latest business news from the region with the Emirates Business 24|7 daily newsletter. To subscribe to the newsletter, please click here.
Follow Emirates 24|7 on Google News.