Saudi port tightens cargo rules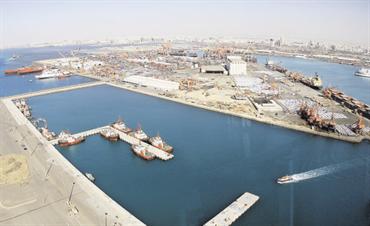 The Saudi Ports Authority has said that it will start issuing penalties later this month for all cargo arriving at the Riyadh Dry Port un-palletised.

The move is aimed at improving security for cargo and workers at the port as well as minimising loss due to damage.

"We are writing to inform you that from February 25, 2009, the Saudi Port Authority will implement a penalty of SAR 1,000 ($267/Dh981) per TEU (twenty foot equivalent unit) and SAR1,500 per FEU at Riyadh Dry Port for any inbound cargo which is un-palletised," said a statement from APL Terminals to its customers.

The Riyadh Dry Port is run by the Saudi Railway Organisation. According to the new rule, penalties imposed on un-palletised freight will be charged to either the shipper or consignee and paid to the SRO.

The common gateway water port to Riyadh Dry Port is Damman. Cargo is usually transported to Riyadh Dry Port by rail from Damman.

The total tonnage handled in all Saudi Ports during the first nine months of 2008 reached around 114.7 million tonnes, showing an increased of 10.19 per cent over the same period of the previous year.
Follow Emirates 24|7 on Google News.