SriLankan to dismantle A320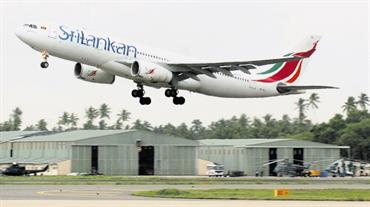 SriLankan Engineering, the aircraft maintenance arm of Sri Lanka's national airline, SriLankan Airlines, yesterday said it has got the contract to dismantle an entire Airbus A320 aircraft that is being taken apart by its owner, at end of lease with SriLankan Airlines.

The project for AAR Corporation, a US-based company that owns and leases aircraft to airlines, is the first aircraft dismantling programme undertaken by SriLankan Engineering, the company said.

It involves separating usable parts and systems on the aircraft, packing and shipping them to the owning company. "The parts will be used as spares for other aircraft," it said.

The aircraft was the one which SriLankan Airlines had leased over the past five years and retired recently during its re-fleeting programme. It is in the process of replacing its older aircraft with modern ones.
Follow Emirates 24|7 on Google News.