Strong fundamentals to help Wataniya fly through current storm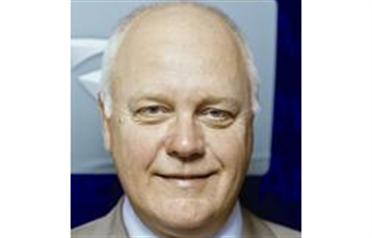 Business travel may be fast declining in global markets but that has not deterred Kuwait National Airways from launching its "premier" airline, Wataniya Airways. With Dubai as its launch destination, the airline started its twice-daily service to Dubai International Airport yesterday from Kuwait's new Royal Terminal. The airline has an aircraft configuration of 26 first-class seats and 96 premium economy seats.

Wataniya's expansion plans include a March launch of Beirut and Bahrain routes with the arrival of its second leased Airbus A320 aircraft expected by the end of February. The airline received its first A320 on January 21, which it has deployed on the Kuwait-Dubai route.

The start-up airline is targeting more than a 50-per cent load factor in the first year of its operations while seeking to capture a significant market share.

George Cooper, Wataniya's Chief Executive Officer, told Emirates Business how the airline plans to scale new heights while beating the current financial rough weather.



—Why would you start a premium airline at a time when other premium carriers have shut shop globally?

—It is not as if we decided to launch it last week. Obviously, an airline is a long time in gestation. In fact, the whole idea of launching this airline came about as a result of an Amiri decree in 2005.

Personally, I got involved with the airline just about a year ago. Of course, at that time circumstances were quite different in the world. Having said that, the reason for starting this premium service airline is still there in the sense that the market research we conducted very strongly says there is a demand for this product in Kuwait and in other Gulf and Middle Eastern cities. It is not being provided by anyone else. We believe the underlying global financial fundamentals notwithstanding, there is a continuing demand for this service at a modest level. In three years' time we will have only 10 aircraft. We are not setting out to be a global airline in the Gulf. This is a fairly modest niché product and service.

The current intention is to be a regional airline. But who can tell what will happen and what opportunities there may be. For now, certainly, the business plan is purely for the Gulf and the Middle East.

—How will you tackle the mindset of people who are increasingly inclined towards low-cost carriers in the midst of this financial crisis, especially with Kuwait having its own low-cost carrier, Jazeera Airways?

—There are people who will of course do that without any doubt. Those are not people who are going to be attracted to our service. The low-cost airline model is completely different from what we are doing. We do not see any overlap there.

—But what about the fast-dropping premium passenger traffic across the globe?

—Those markets around the world are primarily affected by the global economic situation – the United States, Europe and so on. But I think the fundamentals in the Gulf and the Middle East markets are different.

A recent report said business and first-class traffic in the region has so far been relatively unaffected. And I think there is always a demand for great value products and services. And in the way we constructed this company, that is exactly what we will be producing – an outstanding product and service at a normal market price.

—What is the biggest challenge that you see for Wataniya to take off in such turbulent times?

—For any new business the challenge is always establishing itself. Particularly in this industry, one of the key ways that you establish yourself is with the right partners. That is because you realise it is not like in the old days of the industry. We are not setting up a huge office with our own staff and facilities in Dubai – or indeed anywhere else – apart from Kuwait. So finding the right partner is quite fundamental for us. There are certain key markets in this region in which if we do not do well, overall as a business we will not do well. And Dubai is certainly one of those.

—Would you ever consider repositioning the airline as a regular full-service carrier as opposed to a 'premium' full-service carrier?

—Obviously, the research we have done has led us to configure the airplane in the way that we have, and to develop the schedule and the destinations. We have structured the company in a flexible way quite deliberately, so that we are nimble enough to be able to react to opportunities and changes as required. If the first-class cabin, for instance, proves not to be big enough, we know then what to do to change that.

—How do you plan to raise finances in a credit-starved environment?

—The company was established in 2005 and we listed in 2006. That IPO was over-subscribed 2.3 times. It was led by a set of big corporates in Kuwait, the biggest among them being Kipco – the single largest investor in the company. Between them, these corporates own 30 per cent of the company, with 70 per cent owned by Kuwaitis. The IPO raised KD50 million (Dh633.2m). That is the cash being used to establish this airline.

We listed on the Kuwait Stock Exchange in December 2008 but that was purely to give shareholders the opportunity to trade their shares. We were not looking to raise any capital for the company in that listing.

—Is a Dubai listing in your future scheme of things?

—It is not in the current plan. It is something for the board to look at rather than me. As far as I can see, we are not going to have any great need to raise a significant capital anytime soon, on the basis of the current plan.

—Any plans of venturing into additional businesses, such as aircraft leasing?

—We have no intention to do that. But our parent company, Kuwait National Airways, which is in fact the company that is listed, owns two other companies. At this point there is no plan to diversify further, but who knows. That can change.

—Would you be looking to shift operations to Dubai's new Al Maktoum International airport?

—We will launch our flights to Dubai International's Terminal One. We will look at Al Maktoum airport when it approaches our availability criteria. My understanding is that when it starts operations later this year, it will first of all be aimed at low-cost airlines. Clearly, that is not us. So we will wait to see what facilities are available that are going to help develop our product for our guests and our company. We would then certainly look at operations there, maybe in addition to Dubai International.

—What load factors are you expecting in the first year of the airline's operations?

—Very modest. A short haul full-service airline, let's say in Europe, would expect a seat factor in its first year of something like 70 per cent. We have budgeted for less than that in our first year of operations.

—What is the projected market share for the first year?

—Very small. Our aircraft only have 122 seats, and if I am planning to fill less than 70 per cent of them, the number of seats on any particular route that we would fly is actually very small – probably less than 10 per cent.

We have not got a target market share as such, because it is so difficult to know what is happening to a particular market. But I can tell you that the growth the Kuwait International Airport experienced last year is significantly more than we will be carrying by the end of this year. So, in fact, the natural growth of the market will easily accommodate us.

—How would you go about expanding your fleet?

—It would be an all Airbus A320 fleet. We will have four aircraft by the end of 2009, seven by the end of 2010 and 10 by the end of 2011. It is a very good airplane and is popular in the Gulf, which means there is availability of pilots, spares, engineering capability. And that is a good thing. Availability, at this point, is a key issue.

We chose a single-aisle aircraft for a premier model because we intended to fly short haul with a fairly niché product, and not long haul with a very big airplane. Who knows what will happen in the future but right now starting off with this relatively small aircraft is the right thing to do.

—When do you see Wataniya Airways breaking even?

—Our business plan covers three years, until 2011. And we expect to break even well within that period.

—Do you have a hedging plan in place? Is this a good time to hedge your fuel?

—We do have a hedging strategy in place, but we have not hedged yet. Whether or not we will start hedging is a very difficult thing to say. When oil went to $147 a barrel in the middle of summer, we had already started looking at hedging. But we decided not to do anything unlike some other airlines that went in at that point.

That is because I felt that if $147 is something this industry gets going forward, the industry is going to change shape entirely, with some household names disappearing. We decided not to hedge then.

We have everything in place waiting for a phone call. We could hedge with a couple of different external companies but our board and the senior management have to discuss this regularly. And for the moment we have decided we are not going to hedge, but we will keep an eye on the markets every day.

—What does 2009 hold for airlines in the Middle East?

—I think it is going to be a difficult year and the more you rely on business from outside the Gulf and the Middle East, the more difficult it is going to be because those are the areas of the world that are more affected by the current economic situation.

I do see some recovery, though, for the industry because the world will recover during the course of 2009. I am an optimist. I can see that the fuel price will rise again but I cannot see oil at anything like $100 per barrel even by the end of 2009.

So while it will go up from its current levels, I don't think it will go back to $147 a barrel anytime soon. And that will help the industry recover because that is a huge element of the airline industry's costs.

So I am optimistic and I feel that by the end of 2009, both the industry and Wataniya Airways will be doing alright. We would be doing at least as well as we had hoped.
PROFILE: George Cooper, Chief Executive Officer, Wataniya Airways

Cooper joined Kuwait National Airways in January 2008 as the CEO with more than 30 years of airline industry experience.

A former CEO of the air services company OnAir, Cooper was also senior vice-president at Sita, the supplier of technology services and communications to the airline industry. This followed an extensive career at British Airways where he was director for Europe and managed several subsidiary airlines.

Before moving into commercial passenger operations at BA, Cooper was a senior manager in BA Cargo and before that a pilot with the company flying both short- and long-haul routes.
Follow Emirates 24|7 on Google News.