Tanker rates and earnings likely to remain stable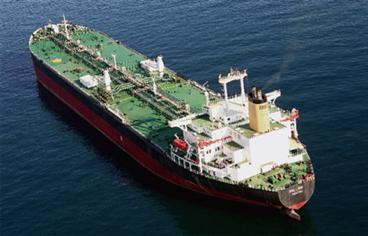 Although spot rates and earnings for VLCCs (very large crude carriers) and Suezmaxes are volatile and are currently down from the highs reached in the beginning of last week, enough enquiry from charterers is expected to keep rates flat for the month, according to the latest report by London-based EA Gibson Shipbrokers.

Last week started with a very pleasant surprise for owners of larger crude tanker tonnage, the report said. After averaging just below $30,000 (Dh110,160)/day in 2009, VLCC spot earnings (TCE) on the benchmark trade from the Middle East to Japan (TD3) briefly spiked above the $100,000/day mark a few days ago, the highest level since early October 2008.

Similarly, Suezmax daily earnings on the key route from West Africa to the US Atlantic Coast (TD5) more than doubled from a monthly average of $25,500/day in December to a high of $66,500/day earlier this week, once again the highest level of returns in more than a year.

There are a number of factors behind such an impressive and rapid spike in spot freight rates for larger crude tankers, the report said.

Generally, trading conditions in the VLCC market had been improving during the last two months of 2009, with TD3 spot earnings rising from around $22,000/day in the first week of November to $47,000/day by the end of the year. Thus, the more finely tuned balance between tanker supply and demand by the end of 2009 (not least supported by ongoing floating storage) appeared to be the foundation, which underpinned the latest hike in freight rates. As a result, only a minor extra push was needed to transform "just enough" tonnage supply into "extremely limited availability", it said.

Such a push was offered by high levels of chartering activity out of West Africa and the Middle East in the first half of this month as well as further weather related delays across the Northern Hemisphere. This resulted in rapidly diminishing spot tonnage availability, with spot tanker supply in West Africa becoming particularly tight. Suezmax tankers in West Africa also saw more opportunities, as charterers had to split cargoes into smaller parcels due to the lack of VLCCs in the region.

At present, it appears that the market has peaked, with both VLCC and Suezmax spot rates and earnings down from the highs reached earlier last week, as charterers withheld enquiry from the market.

However, the spike that we have seen indicates how finely the market is balanced and how little it takes for rates to skyrocket. And we also should not forget that although the market is weakening, TD3 earnings are still at $88,000/day and TD5 earnings are at $42,000/day, the report said.


Crude
The report said it was a bright enough start of last week for VLCCs in the Middle East as owners initially maintained their spectacular upward push to take rates to as high as WS (worldscale) 135 for double hulls to the East.

Charterers, however, quickly remembered that the way to counter was to withhold, and suddenly owners found themselves in an "Icarus" moment, vainly flapping their disintegrating wings to maintain altitude. Rates sharply declined to WS 110 by the week's end, with WS 70 the estimate for movements to the West. More struggling is likely in the very short term, but enough enquiry remains for the month, for the story not to end in crash and burn, the report said.

Suezmaxes held a steadier line through the week, and broadly maintained their solid stance at around $130,000 by WS 140+ to the East, WS 110 to the West, and look set to remain close to that level over the near term. Aframaxes failed to inspire, but did enough to keep rates at 80,000 by WS 140/145 to the East, and should also move sideways next week.

Charterers in West Africa started earlier last week to take their foot off the gas, and it didn't take long before owners reacted to type, and set about bringing the market down with impressive zeal, the report said.

Rates plummeted by more than 50 WS points to end at $130,000 by WS 130 for US Gulf options and could ease a little further, though it may start to provoke a spate of "bargain hunting" next week, which would, in turn, restore some upward potential.

The VLCC party also started to break up on a raft of fixtures failing subjects, but availability stays very finely balanced, and rates therefore held up better than for the smaller size. Just for now, theoretical levels of $260,000 by WS 125 for US Gulf render these vessels out of play, but any more significant discounting in the Middle East would force the necessary differential to bring back the interest, it said.

Eastern movements were dominated by Indian demand, and rates of up to $7.2 million were paid to east coast, and $6.3m for west coast India. Levels to the Far East dipped to WS 115.

Aframaxes in the Mediterranean remained in over-supply and bit by bit rates were eroded to $80,000 by WS 102.5 cross Mediterranean, though probably bottom will prove to have been touched at there, or thereabouts. Suezmaxes held up well against the West African collapse, but by the weeks' end charterers were attempting to play a harder game, and levels were expected to decline to $135,000 by WS 160/165 from the Black Sea – and possibly lower – unless activity spikes quickly.

Caribbean Aframaxes failed miserably to hold position, and rates dropped another 50 WS points to end in the low WS 150's for $70,000 upcoast, and only more bad weather will allow for another shunt upwards. VLCCs stay popular for Far East destinations, and the scarcity of supply means that owners should be able to keep rates to Singapore at, or above $6mn, whatever happens in West Africa, the report said.

Extra transatlantic demand, followed by a more severe ice issue in the Baltic, fired up Aframax owners sufficiently to push rates to $80,000 by WS 170 cross UK continent and $100,000 by WS 150 from Primorsk with up to WS 180 seen for runs to the States.

Some influx from the Mediterranean will be seen if things stay tight, and thereafter some easing should be forecast. Suezmaxes saw virtually nothing and should be marked as in line with West Africa.

Products

As regards the products market, the report said the Eastern markets have enjoyed an encouraging week, as the West continues to settle and LR2's (large range) look tight going forward. The LR1's are slightly more stable, but have been active throughout.

MR's (medium range) began with a long tonnage list, but some consistent level of fixing has seen this tighten up, but rates have slipped a little. Naptha runs to the East have been busy, fixing 35 x WS 160 levels and look stable, East Africa has been less busy, and fixing at just below WS 240 basis 35kt, but with a strong level of enquiry going forward, some firming is expected.

The Singapore and North Asia markets have been very quiet throughout, but rates have been gently softening. Fronthaul ex Singapore are stable at WS 145 for Japan and WS 190-195 for Australia, but there has been little activity. The backhauls also have been quiet running at $320,000 levels. Gasoil movements into South America have raised some questions, fixing at $1.4m into Chile. Gasoline movement into the US West Coast has been sluggish and are fixing at just shy of $1m, it said.

A steady week in the Mediterranean sees the market begin to level off, cross Mediterranean fixing finishes the week with 30x230 regarded as market with Black Sea exports maintaining their premium of between 10-15 WS points.

Long haul enquiry was seen moving both East and West, gasoline stems seen for both transatlantic and West Africa discharge secured 37x205 and 30x252.5 respectively. Gasoline ex Northwest Europe on an MR destined for the Middle East was reported at $1.1m. It has been a standoff this week as charterer's looked to shift the market downward, the report said.
Keep up with the latest business news from the region with the Emirates Business 24|7 daily newsletter. To subscribe to the newsletter, please click here.
Follow Emirates 24|7 on Google News.