Toyota exec to meet with US auto task force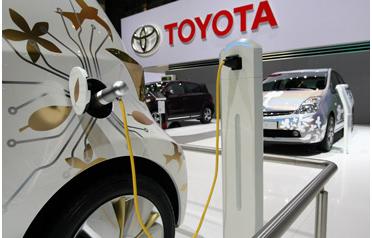 The official, Martha Voss, said Jim Lentz, president of Toyota's US sales unit, would appear before the panel next week, becoming the second from an overseas manufacturer to do so.
Fiat SpA chief executive Sergio Marchionne is due to meet the task force led by White House and Treasury officials on Thursday to discuss his company's potential alliance with Chrysler.
Voss said Lentz will discuss the state of the industry with task force members who have met with the chief executives and other officials from GM, Chrysler and Ford as well as suppliers and industry political allies.
Toyota stressed that it has no intention of trying to influence the task force decision on GM and Chrysler.
Toyota leads in global sales – although the industry is suffering a sharp downturn due to recession – and its Prius is the best-selling hybrid.
In addition to restructuring finances at GM and Chrysler, which are requesting nearly $22 billion in new bailout funds, the task force is reviewing industry sales projections and plans for making more fuel efficient vehicles.
The panel has a March 31 deadline to determine whether GM and Chrysler can be commercially viable and worthy of assistance beyond the $17.4 billion in bailout funds approved last December.
Toyota this week sought a $2.1 billion loan backed by the Japanese government to help its finance arm. Toyota said it is not seeking aid from the US government. 
Follow Emirates 24|7 on Google News.
The Obama administration task force working to restructure General Motors Corp and Chrysler will meet with a top US executive of Toyota Motor Corp, a spokeswoman for the Japanese automaker said on Wednesday.