Travelport GDS ramps up operations in ME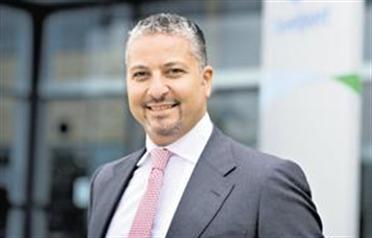 Travelport GDS, a global distribution system provider of airline inventory, has ramped up operations in the Middle East to increase market share, a senior company executive said.

"Depending on the market, certain territories required a more focused approach that would help Travelport interact directly with travel agents, while others were better served through new or existing distributor relationship," Rabih Saab, Travelport GDS's Vice-President for the Middle East, told Emirates Business.

He said the company had changed its business model by establishing its own direct operations in Saudi Arabia, the UAE and Egypt, and appointing distributors for the rest of the Middle East.

Travelport, which operates on both the Galileo and Worldspan platforms, has about 65 per cent market share in the region and 4,500 travel agents using its system, Saab said. However, there has been a recent trend among the travel industry towards the use of more than one GDS system.

He said in a bid to be more competitive, the company will also roll out a wide range of Travelport GDS products and solutions throughout 2009 including ePricing – its cost-saving shopping solution for airfares – and Rapid Reprice, the industry's first automated tool to manage refunds and exchanges.

Travelport also recently introduced Galileo Fee Manager, a revenue management system that will help travel agents manage their revenues in a zero commission environment. The company has signed distributor agreements with eight companies in the Middle East.

In Lebanon, Travelport's partnership with its Worldspan distributor now includes distribution of its Galileo GDS, as well as a full content deal with Lebanese carrier, Middle East Airlines. The new airline content will be accessible by all Travelport GDS users both within the region and worldwide.

The latest distributor arrangements signed in Lebanon follows those signed earlier in Syria and Jordan. These include the new Galileo GDS agreements with Adhal and Khazem & Company in Syria. Travelport GDS has also re-appointed Royal Jordanian Airlines to continue distributing its products in Jordan.
Follow Emirates 24|7 on Google News.