UAE air traffic movement up 12.7 per cent for February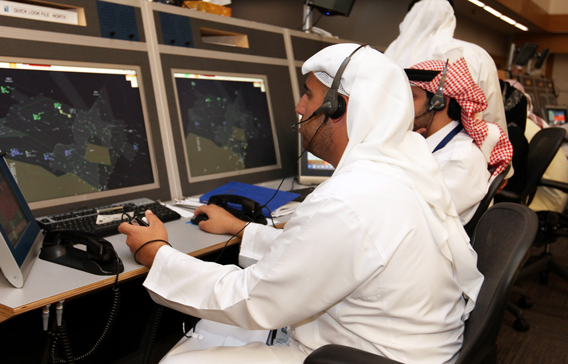 The General Civil Aviation Authority (GCAA) of the country yesterday released its monthly report for February, showing more than 12 per cent growth in air traffic movements compared to the same period last year.
According to GCAA, the country recorded 47,800 air traffic movements last month. "Growth was noted across all operations, including aviation, air safety, security, infrastructure, transportation, licensing and aeromedical as well as many transactions related to the civil aviation sector and ancillary operations in the UAE," the authority said.
GCAA's report for February showed total UAE air traffic movements increased almost 12.7 per cent compared to the 42,400 movements in February 2009.
Director-General Said Saif Mohammad Al Suwaidi said: "By applying strict international standards for the civil aviation sector, GCAA was able to maintain strong and balanced levels of performance all over the UAE. This created an ideal environment for the growth of the sector to occupy a recognised position regionally and globally. UAE has a high level of security and air safety standards as it follows the open skies policy, which contributed to the increasing growth of air navigation operations."
Average daily air traffic movements in February 2010, according to GCAA, were 1,707, which represents an increase of 12.7 per cent compared to February 2009, which saw a daily average of 1,515 air traffic movements.
Dubai ranked first with 21,847 air traffic movements, representing almost 45.7 per cent of total UAE figure. Overflights stood next at 10,263, representing 21.5 per cent of total air traffic movements. Abu Dhabi ranked third with 7,128 flights, or 15 per cent of total UAE air traffic movements in February. According to the report, air traffic movements in Sharjah International Airport ranked fourth with 4,955 movements representing 10.4 per cent of total UAE air traffic movements.
Local flights between UAE airports were in the fifth position with 2,889 movements, representing six per cent of total.
The UAE to host EASA next month
The General Civil Aviation Authority (GCAA) announced the UAE will host the European Aviation Safety Agency (EASA) international co-operation forum next month.
The forum, which is to be held in Monarch hotel in Dubai on April 27-29, is expected to see the participation of more than 100 delegations representing 50 states and aviation organisations from various countries that apply the EASA standards in their national and regional jurisdictions.
The aim of the forum, the first session of which was held in October 2008 in Cologne, Germany, is to share experiences and knowledge among states and authorities adopting EASA standards and update the participants with regards to latest developments in European air safety legislations.
Follow Emirates 24|7 on Google News.