UAE among top 25 states in logistics performance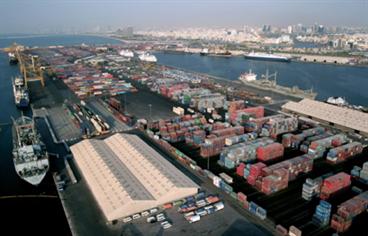 The UAE has outperformed other GCC countries in terms of efficiency of customs clearance processes, quality of trade and transport-related infrastructure, ease of arranging competitively priced shipments, and competence and quality of logistics services.

This was stated in the latest World Bank Group survey on trade logistics.

However, only in terms of tracking and tracing, Bahrain is two notches above the UAE, while in terms of timeliness, Qatar and Oman are ahead of the UAE among the GCC states in the ranking.

According to the Logistics Performance Index (LPI) survey by the World Bank titled Connecting to Compete 2010: Trade Logistics in the Global Economy, released on Friday, the UAE ranks as the only country from the Gulf as well as the wider Middle East to feature among the world's top 25 countries having the best logistics and trade facilitation performance globally, outperforming emerging economies such as China, India, Brazil and the Russian Federation.

The LPI survey is based on the most comprehensive world survey of international freight forwarders and express carriers. The LPI is the first international benchmarking tool focused specifically on measuring the trade and transport facilitation friendliness of countries.

Germany received the highest ratings in the 2010 LPI, followed by Singapore, while Somalia ranks last. Other countries in the top 25 included, in order of ranking, Sweden, Netherlands, Luxembourg, Switzerland, Japan, the UK, Belgium, Norway, Ireland, Finland, Hong Kong SAR, China, Canada, the US, Denmark, France, Australia, Austria, Taiwan, China, New Zealand, Italy, Republic of Korea, the UAE, and Spain.

The World Bank conducts the LPI survey every two years. This is the second report presenting a new dataset for the LPI and indicators. The LPI is a multidimensional assessment of logistics performance, rated on a scale from one (worst) to five (best). The index uses more than 5,000 individual country assessments made by nearly 1,000 international freight forwarders to compare the trade logistics profiles of 155 countries.

"Economic competitiveness is relentlessly driving countries to strengthen performance, and improving trade logistics is a smart way to deliver more efficiencies, lower costs and added economic growth," said World Bank Group President Robert B Zoellick.

"Streamlining the connections among markets, manufacturers, farmers and consumers offers tremendous growth and investment opportunities and should be a top focus for developing country growth strategies," he added.

The survey report, authored by Jean-François Arvis, Monica Alina Mustra, Ben Shepherd, Daniel Saslavsky (all from the World Bank), and Lauri Ojala from Turku School of Economics, said improving logistics performance has become an important development policy objective in recent years because logistics have a major impact on economic activity.

As observed in the last LPI survey, Connecting to Compete 2007, there is a large gap between high- and low-income countries in the current report. The LPI scores of advanced economies and some emerging and transition economies are relatively high due to their well-developed trade facilitation programmes. But most countries are still in the process of addressing their performance bottlenecks.

Evidence from the 2007 and 2010 LPIs indicates that, for countries at the same level of per capita income, those with the best logistics performance experience additional growth – one per cent in gross domestic product and two per cent in trade, the report said.

These findings are especially relevant today, as developing countries need to invest in better trade logistics to boost recovery from the current economic crisis and emerge in a stronger and more competitive position, the report said.

Logistics overperformers – countries with a higher LPI score than income would predict – are countries that have consistently invested in reforms and improvements. The 2010 LPI highlights new areas that need further attention, such as the co-ordination of agencies involved in border clearance and the quality of domestic trucking and customs brokerage services.

Trade logistics performance is directly linked with important economic outcomes, such as trade expansion, diversification of exports, and growth, the World Bank report said.

World trade is moved between countries by a network of increasingly global logistics operators.

But the ease with which traders can use this network to connect with international markets depends in large part on country-specific factors such as trade procedures, transport and telecommunications infrastructure, and the domestic market for support services.

The LPI and its component indicators provide a unique global point of reference to better understand these key dimensions of logistics performance, it said.

As in 2007, the 2010 LPI shows that high-income countries dominate the top logistics rankings.

The results mirror the openness of these countries to international trade and investment as part of their successful economic development strategy.

By contrast, the 10 lowest performing countries are almost all from the low- and lower middle-income groups, geographically concentrated in Africa, it said.

Countries with low LPI scores tend to have higher average times to import or export. Lead times reported by international forwarders are much shorter than shipping times. Landlocked developing countries are at a disadvantage because they cannot control shipping conditions outside their borders. Importing into a landlocked developing country typically takes a week longer than for its coastal neighbours, but times can vary widely, especially in Africa.

Even more than time and cost, logistics performance depends on the reliability and predictability of the supply chain. The level of logistics service available in the best performing countries is about double that in the lowest performing countries.

In the lowest performing countries, importers and exporters incur extra costs as a result of the need to mitigate the effects of unreliable supply chains, for example, by increasing inventory to hedge against failed deliveries. The costs of poor performance ultimately fall on end users or consumers. The relative – and often even absolute – burden of such costs is highest in the least developed countries, the World Bank report said.

Except in the high-income countries, the availability and quality of trade-related infrastructure is a major constraint to performance – but the specific priorities tend to vary across countries. Information technology infrastructure is widely available and widely used for trade processing, even in low-income countries.

Countries in the intermediate range of logistics performance tend to be relatively more impacted by the quality and availability of physical infrastructure (ports or roads). Rail services receive very low scores almost everywhere in the world.

While Connecting to Compete 2010 highlights priority areas for increased policy attention, the report offers an optimistic message.

Logistics professionals assess the trends in logistics and trade facilitation in their country of work to be generally positive.

The use of increasingly standardised information technology solutions in logistics is widespread worldwide, and customs reform has progressed in most countries, irrespective of their level of performance.

In fact, the logistics performance of a significant number of countries is gradually converging toward the level attained in the top performing countries.

Part of this convergence is driven by a global trend toward consolidation and homogenisation of service provision, especially in container, airfreight, express cargo, and contract logistics.

The current global economic situation will further encourage this trend. But the increased awareness and proactive policies of a growing number of countries also play a major role in driving better performance, underpinning some of the most encouraging increases in LPI scores compared with the 2007 LPI report.

Countries around the world wishing to improve trade logistics may need to reform and modernise border management institutions, change transport regulation policy, and, in some cases, invest significantly in trade-related infrastructure.

The key issue is that a trade supply chain is only as strong as its weakest link. Determining where the weakest links are and addressing them through targeted development interventions has therefore become a major element of the trade facilitation and logistics agenda, the report said.


Banchmarking tool

Based on a worldwide survey of freight forwarders and express carriers, the Logistics Performance Index (LPI) is a benchmarking tool developed by the World Bank that measures performance along the logistics supply chain within a country.

Allowing for comparisons across 155 countries, the index can help states identify challenges and opportunities and improve their logistics performance. The World Bank conducts the survey every two years.

Technological progress and worldwide trade and investment liberalisation are presenting new opportunities for countries to harness global markets for growth and poverty reduction. But with the advent of global supply chains, a new premium is being placed on being able to move goods rapidly, reliably, and cheaply. The ability to connect to the worldwide logistics web depends on a country's infrastructure, service markets, and trade processes.

The government and the private sectors in many developing countries should improve these areas – or face the large and growing costs of exclusion, said a World Bank report.
Keep up with the latest business news from the region with the Emirates Business 24|7 daily newsletter. To subscribe to the newsletter, please click here.
Follow Emirates 24|7 on Google News.