UPS offers express services within UAE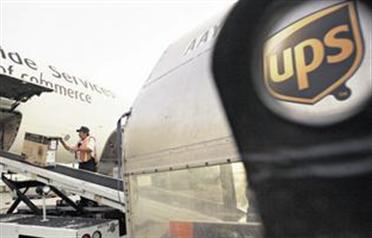 UPS has started domestic express pick-up and delivery services within the UAE, and in 15 countries across Europe, Africa, the Middle East and Latin America.

The other countries involved in the expansion are Algeria, Argentina, Chile, Cyprus, Czech Republic, Hungary, Kazakhstan, Kenya, Malta, Pakistan, Romania, Saudi Arabia, Serbia, South Africa, and Ukraine.

Shippers in these countries now will be able to consolidate all of their package delivery services with one carrier, effectively eliminating multiple shipping processes while saving money.

The UAE customers will be able to use the same technology platform for tracking, visibility and billing of domestic and international shipping. UPS's shipment visibility technology will provide a higher level of service than what has been available in some of these markets.

"This expansion represents an investment for the future through markets where we are seeing growing demand. While we have provided international service to these countries for years, we see an opportunity now to expand our customer base and grow our business. We are excited that we can extend our network to meet the growing needs of customers," said Dan Brutto, President of UPS International.

UPS has long provided international package delivery service into and out of more than 200 countries and territories around the world. With the addition of these 16 nations, UPS is providing domestic express services inside more than 45 countries.

"Today's economy is affecting nearly every company on the planet, large and small", added Brutto.

"In these uncertain times, it is critical to have an experienced partner such as UPS that can help provide efficiency, reliability and ultimately, opportunities for new growth in the future."

UPS has invested about $1 billion (Dh3.67bn) a year over the past two decades to develop IT solutions that make it easier for customers to connect with new markets, whether they are across town or on the other side of the world.

Headquartered in Atlanta, US, UPS serves more than 200 countries and territories worldwide. With more than a century of experience in transportation and logistics, UPS is a leading global trade expert equipped with a broad portfolio of solutions.
Follow Emirates 24|7 on Google News.