Volumes up at Gulftainer terminals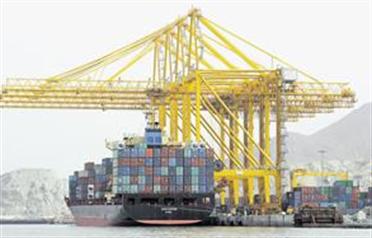 Volumes handled at the Khorfakkan Container Terminal (KCT) and Sharjah Container Terminal (SCT) grew by over 15 per cent in 2008, compared to 2007 volumes, to reach 2,501,829 teu, said port management and logistics firm Gulftainer.

Gulftainer, which operates the two ports, said the surge in volumes reflects increasing customer confidence in the company's performance.

"This growth reflects the faith that lines and traders throughout the UAE have in our ability to deliver fast, efficient and economical performance," said Gulftainer Group Director and General Manager Peter Richards.

"Demand for efficiency has increased and we have continuously improved our services to meet the expectations of our clients."

Richards said the wide-ranging effects of the global financial crisis in the last quarter of 2008 called for more efficiency and cost effective methods in order to retain customers.

Sharjah-based Gulftainer has been operating in the UAE since 1976 and operates two ports in the country. The Khorfakkan Container Terminal is strategically located on Sharjah's Indian Ocean coast, outside the sensitive Straits of Hormuz and close to the main east-west shipping routes, and is one of the world's leading container trans-shipment ports with numerous feeder ship connections to Gulf ports, Iran, India, Pakistan and East Africa.

In 2007, the Khorfakkan Container Terminal was named the fastest port in the world.

Gulftainer has expanded its operations from running ports in Sharjah to exploring opportunities overseas.

Last year, Gulftainer became the operator and manager of the two ports of Comoros following a joint venture agreement signed between Gulftainer and Al Marwan in 2007.

Also Gulftainer embarked on a joint venture with Turkey's Demas International that focuses on transport and logistics.
Follow Emirates 24|7 on Google News.