Wave of cancellations rock tanker sector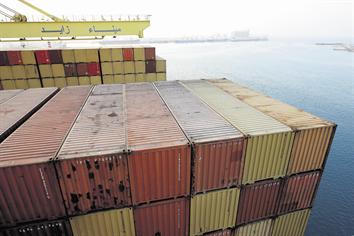 The oil tanker sector, which has continued to be one of the few profitable sectors in the shipping industry, has been hit by a wave of cancellations for newbuildings, another indication of the sector's susceptibility to the current global financial crisis.

Analysts from Drewry Shipping said at least 30 tanker newbuilding orders have been cancelled globally since August last year.

Their research indicates 29 tanker newbuilding cancellations at Asian yards alone, including orders for four VLCCs and 10 suezmaxes.

Drewry senior research analyst Nikhil Jain has been quoted by Tankerworld as saying that 70-per cent of the 29 cancellations were for tankers that had been scheduled to carry crude oil. That figure has been calculated based on deadweight tonnage, however, as 15 of the lot are actually product carriers, said Jain.

Yards affected include China's Yangfan Group and a Jiangsu-based builder, South Korea's Hyundai Mipo and Japan's Sasebo Heavy Industries, which also has yards in China. However, Middle East-based owners have not made any cancellations for their existing orders and believe that all deliveries will be made as scheduled.

More than 80 VLCCs (Very Large Crude Carriers) and other tankers are on order by Middle East-based ship owners with deliveries expected until 2012.

"There are no reasons for us to make cancellations for our orders. Our earnings have held up despite the current financial crisis and as a long-term company, we see more opportunities ahead," said Saleh Al Shamekh, President for Oil and Gas at the National Shipping Company of Saudi Arabia (NSCSA), which has 50 VLCCs and chemical tankers on order and all scheduled for delivery by 2011.

Major regional tanker players such Gulf Energy Maritime, Gulf Navigation Holding and the National Iranian Tanker Company have long-term employment for a majority of the fleet on order. Cancellations over the last few months had been forced on owners by financing problems and worries about oil demand levels for the next few years, according to Tankerworld.

Gibson late last year forecast cancellations of up to 50 per cent of tanker deliveries scheduled for 2011.

Malaysian International Shipping Corporation Berhad (MISC Bhd) recently decided to cut by half its order for eight chemical tankers with SLS Shipbuilding Co Ltd, a move considered smart by observers in view of the uncertain demand outlook this year.

MISC had, in July 2007, confirmed an order for eight 45,000 dead weight tonne (dwt) chemical or product oil tankers worth $430 million (Dh1.5 billion) with SLS of South Korea. The first three ships were scheduled for delivery this year and the remaining five in 2010.

According to Allied Shipbroking, 258 VLCCs globally were due for delivery over the next four years.

Based on previous Tankerworld reports, that figure would mean a 50 per cent increase in the world's VLCC fleet size by 2012.

VLCC spot market rates had firmed up since late December as demand for supertankers for oil storage increased, but figures from Barry Rogliano Salles (BRS), a Paris-based shipbroker show a falling trend.

Modern units have lost more than 10 points and ended the week below WS [world scale] 60 for eastern destinations, about $55,000 a day. Without action to the West, BRS estimates rates will stand at max WS45 for Europe discharge (about $50,000 a day basis ballasting via Suez).

From West Africa, with rates averaging WS70 to the US Gulf, BRS said that this size becomes uncompetitive against Suezmaxes and anticipates a sharp decline in rates.

Voyage movements and shipping fixtures suggest as many as 35 very large crude carriers are contracted to store crude oil in response to the widening contango in markets.

Brokers and ship owners estimate that up to 80m barrels of crude is either under storage or is on route to a storage destination in very large crude carriers and in suezmaxes.
Follow Emirates 24|7 on Google News.