Challenge of getting online users to pay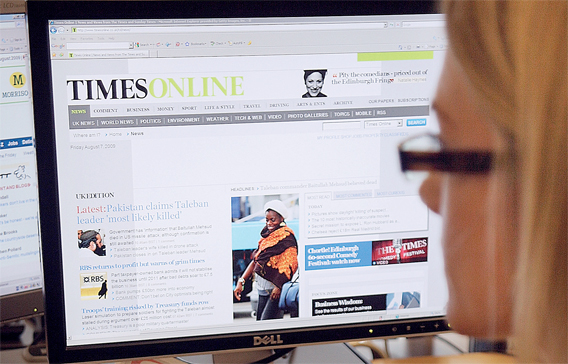 The landscape in the media and entertainment industry has been shifting and changing for quite some time.
Consumers are demanding content anywhere, anytime and through any device. Technology is setting the pace and driving consumers to demand more. While looking impatiently for the "next new thing," companies need to ask: "Are we listening to our customers so we can adapt to their changing desires by delivering content regardless of the technology platform?"
The now-pervasive desire for on-demand content continues to drive changes to business models. Consumers want to pay for content once, if at all, and then access it through their televisions, computers or mobile devices.
The future lies in digital download, but a multitude of factors that depress the price of content are making it hard for media and entertainment companies to find the right digital business model.
Movie studios are similarly seeking additional revenues as the market changes. DVD sales – a potent revenue and profit source for the industry – are slowing because of the format's maturity and lower consumer spending.
Recent reports show that half the 15 per cent drop in DVD sales during the last two quarters is due to general consumer retrenchment. Likewise, video game sales – once thought recession resistant – have also fallen. Annual sales to June 2009 fell by 29 per cent year-on-year, owing to consumer weakness.
Many media and entertainment subsectors have been hurt by the fall in spending for advertising, which has been driven by advertisers' financial distress as well as viewership declines in traditional distribution channels. As ad revenues continue to decline, some companies are looking for alternatives to the advertising revenue model. For instance in the US, several television stations are getting retransmission fees from cable operators – an entirely new source of revenue. Music companies are licensing their music to ad-supported music streaming sites in exchange for a cut of the advertising take. As consumers become more fragmented, advertising is becoming more targeted. Companies want to ensure they are not just reaching audiences, but are reaching the right audiences.
Keep up with the latest business news from the region with the Emirates Business 24|7 daily newsletter. To subscribe to the newsletter, please click here.
Follow Emirates 24|7 on Google News.