Commodities retain strength this summer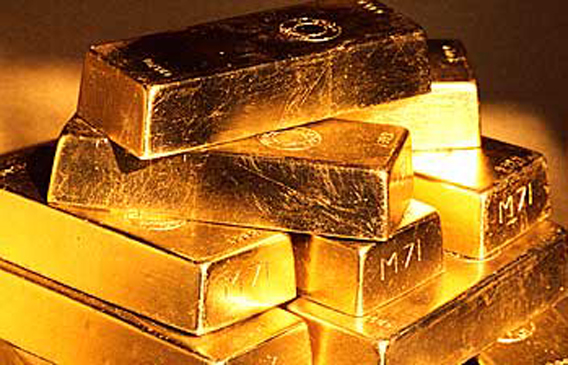 Summers are traditionally a dull period for the commodities market, but this year, even as the temperature begins to rise, the commodities markets have remained strong.
Analysts are especially buoyant about precious metals and oil – the most trusted indicators of the commodities market.
Gold last traded at $1,126 an ounce having risen 0.09 per cent from the previous day's close and oil at $ 85.31 a barrel having risen 0.52 per cent from the previous days close.
In his latest remarks on gold, Jeffrey Rhodes, CEO of Dubai-based INTL Commodities, said: "Gold has continued to hold ground even during a lean and short holiday season. On the charts, gold is neutral with the price firmly in the middle of a technical trading range bounded by support at $1,080 and resistance at $1,140 that has been in place for the last four months and it looks set to maintain this holding pattern for some time to come."
Rhodes, who is a commodities analyst, has long said that investors – retail and institutional – will buy into dips of gold prices, thus strengthening the yellow metal's price.
Meanwhile, there is also good news on the front of exchange traded funds (ETFs) and on other precious metals. The world's largest gold-backed exchange-traded fund, SPDR Gold Trust, said its holdings stood at 1,129.823 tonnes as of April 1, unchanged from the previous business day. Silver and platinum are holding on to their highs, while palladium is within sight of its strongest level in two years.
Palladium and platinum prices began to rally after ETF Securities launched the first US PGM exchange traded funds in early January, which now have about 900,000 ounces of the combined metals, Reuters reported.
On the last trading day, silver gained 19 cents to $17.50 bid after trading between $17.30 in Asia and $17.62 in New York as the industrial metal rallied in line with copper amid growing economic optimism with positive demand implications. "On the charts, the MACD (Moving Average Convergence/Divergence) has reversed to the upside and now looks set to probe the band of resistance located between $17.75 and $18," said Rhodes.
On the last trading day, platinum gained $20 to end the day at $1,640 an ounce with the noble metal gaining 12 per cent in Q1 amid an improving outlook for the auto sector and strong ETF investment demand. It remains on track to test long-term resistance located above $1,650 with a clear break and close above this key chart point targeting $2,000.
Palladium ended up $7 at $477 bid after posting a high of $486 in New York and the odds are now on a clear break key resistance at $480 that will target $560, Rhodes said.
The strength in the oil markets come after bearish inventory news and on the back of news that the US would open up land offshore on the east coast to drilling, Rajni Panicker and Sudheesh Nambiath of the MF Global said, drilling will now be allowed between Alabama and New Jersey, which was a frequent cry by oil bears in 2008. Even though leases won't be sold until 2012, the news was certainly not bullish like it was interpreted.
MF Global said that pressure into oil prices could come from a supply response from Opec. "Although ministers at the International Energy Forum this week have failed to name a price that would warrant increased Opec output, ministers have said $70-$80 is acceptable to both producers and consumers. Prices being firmly above that range currently, explains why the cartel is not clamping down on quota violations."
Oil could touch $89 a barrel in the short term, MF Global said.
Follow Emirates 24|7 on Google News.