Copper futures dip on fears of sustainability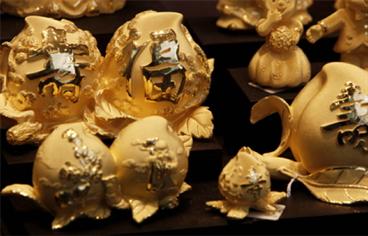 London copper futures edged lower yesterday, trading just short of $8,000 (Dh29,383) a tonne, after having surged to a 20-month high the previous day as worries persist whether fundamentals can sustain such high prices.
Three-month copper on the London Metal Exchange dipped $5 to $7,985, having touched $8,010 in the previous sessions, its highest since August 2008.
"Market sentiment has been bolstered by the run of positive economic news over the past week, including the US ISM manufacturing and US employment report, and Chinese PMI data, "Commonwealth Bank of Australia said in a note. "Current base metal prices are well above our near-term forecasts. We remain concerned that the run-up in base metal prices has been too far, too fast."
Benchmark third-month Shanghai copper fell more sharply, shedding 0.6 per cent to Y62,750. Shanghai prices need to do some catching up – the market has risen 4.8 per cent this year, versus an 8.3 per cent rise on the LME. Copper may also decline after the dollar rebounded amid speculation that a financial rescue plan for Greece may unravel. Commodities priced in the dollar typically move counter to the currency.
Follow Emirates 24|7 on Google News.