DCC enters global cotton trade with sale to Malaysia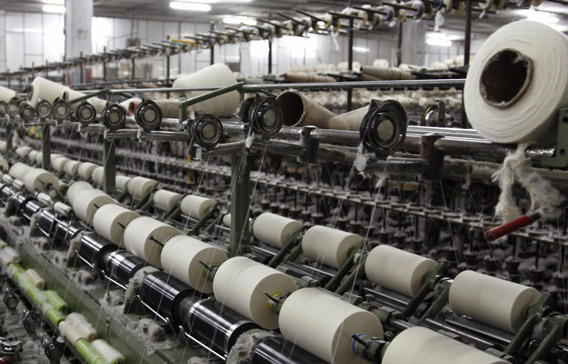 Dubai Cotton Centre (DCC) yesterday announced its expansion into the international cotton trade by completing the sale of 750 metric tonnes of Indian organic cotton to Malaysia.
DCC, the cotton trade facilitation arm and fully owned subsidiary of Dubai Multi Commodities Centre (DMCC), completed the sale between December 2009 and February 2010 in a move aimed at adding value to the supply chain in this niche market, said a statement.
The consignment is the first initiative by DCC to facilitate the trade in Indian cotton, a highly competitive and booming export product. These initiatives have focused on the supply of US, Brazilian and West African cotton apart from Indian cotton with Jebel Ali in Dubai emerging as a pivotal international hub, it said.
"Dubai's growing prominence as a trading hub in the global cotton trade has reached new heights with the sale of Indian organic cotton to the Far East," said Ahmed bin Sulayem, Executive Chairman, DMCC.
"Our unique mix of services and physical location is helping to facilitate increased quantity in cotton trade flows with beneficial impacts felt across the entire value chain encompassing producing countries as well as the ultimate buyers across the globe."
During four months of operations in 2009, DCC facilitated a re-export volume of 17,600 metric tonnes of raw cotton fibre valued of $25 million (Dh91.8m). In the first quarter of 2010, DCC facilitated re-export by a further 28,100 metric tonnes valued at $45m. Since inception, the centre has facilitated re-export of 45,700 metric tonnes of raw cotton fibre with a total value of $70m, according to the statement.
Worldwide, the production of organic cotton is increasing, with the incorporation of organic fibre into product lines becoming the norm, rather than the exception. In 2009, the market for organic textiles exceeded $5 billion, according to figures from Organic Exchange, a charitable organisation committed to expanding organic agriculture, with focus on increasing the production and use of organically grown fibres.
Follow Emirates 24|7 on Google News.