Dubai holds tea talks with China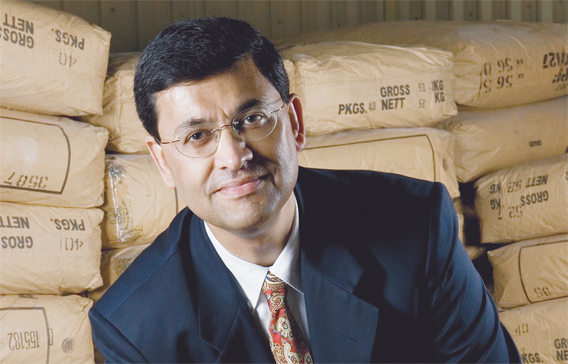 The Dubai Tea Trade Centre (DTTC) is talking to green tea producers in China to route tea produced in China through Dubai, the centre's Director Sanjay Sethi told Emirates Business.
DTTC is also talking to tea trading companies in North America, primarily the US, to route the tea they process through Dubai, Sethi said.
The centre currently directs its tea re-exports to the Middle East and Europe.
DTTC a part of Dubai Multi Commodities Centre (DMCC) sources most of its tea from Sri Lanka, India and countries such as Kenya and Rwanda in Africa.
"We will be looking at sourcing green tea from China this year. Green tea demand is increasing in the Middle East and most of the leading brands want to deal in it," Sethi said.
"We are tapping the North American markets to export tea from here," Sethi said, terming the potential of North American markets as prominent.
China exported 297,000 tonnes of tea valued at $682 million in 2008, accounting for a fifth of the total international tea trade.
Furthermore, the Chinese tea exports rose 4.5 per cent in the first four months of 2009. On the other hand, there have been reports of tea demand constantly rising in North America. Routing Chinese exports through Dubai to destinations in North America and Europe have been a part of strategy of Dubai to develop itself as a hub for re-export, Mansoor YA Ghafoor, President of National Association of Freight Logistics (NAFL), Dubai, said earlier.
The centre does not want to develop itself as an auction centre for tea and wants to limit its role to being a re-exporter of tea, Sethi said.
The DTTC does not find it feasible to launch tea futures considering the diverse blends of tea make it impossible to one tea contract, Sethi added laying to rest such speculations.
DTTC recently announced that a record 7.5 million kilogrammes of tea traded through the centre in 2009, which was an increase of 26.5 per cent over 2008.
On the other hand, the volume of tea traded through Dubai as a whole dropped from about 140 million kilogrammes in 2008 to 112.3 million kilogrammes in 2009, Sethi said.
"This [the drop in Dubai volumes] was a direct consequence of the global decline in tea production, which has generally been affected due to drought and delayed rainfall in major tea-producing countries.
The drought resulted in a global black tea crop deficit of about 56.6 million kilogrammes, equal to a fall of 3.2 per cent compared to 2008," a DTTC release said.
Keep up with the latest business news from the region with the Emirates Business 24|7 daily newsletter. To subscribe to the newsletter, please click here.
Follow Emirates 24|7 on Google News.