Gold may touch a new high if IMF sells in bulk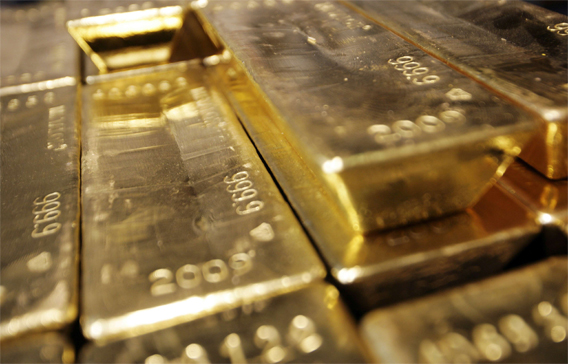 Gold prices may attempt a new high if the International Monetary Fund (IMF) manages to sell its 'on offer' 191 tonnes of gold in bulk this year, said a top fund manager who invests primarily in gold mining companies.
The average gold price should rise at least by about 20 per cent over last year's average price ($1,073 an ounce) even if the IMF decides to quietly release its reserves into the market at the rate of a few tonnes a month, Kevin MacLean, Vice-President and Senior Portfolio Manager with Sentry Select Capital Corporation, a Toronto-based company, told Emirates Business.
Though no country has offered to buy the IMF gold, there is news that China or India are interested in the offer. "Gold will continue to follow the trend it has followed for the past five years," MacLean said.
Gold averaged $1115.73 an ounce yesterday. The yellow metal touched $1,245 an ounce last year, the highest price attained so far.
The prime factor driving gold prices today is not demand for investment but a drive by the governments of Russia and China to shore up their gold reserves by 20 per cent every year, MacLean said. "They are taking all their domestic production into their reserves. China has a little over one per cent of its reserves in gold now and plans to raise it to 15 per cent. Russia is also amassing gold to hold on to its policy of moving away from the dollar."
In the long run, gold could further find support in economies like the US, being forced to return to the gold standard. "The US federal debt outstanding is increasing at a rate of $2.2 trillion every year. In five years from now, the cost of borrowing may become very difficult for them unless they back their loans with their gold reserves," MacLean said.
He said well-planned investments in gold mining companies has helped him secure higher returns for his investors as compared to direct investments in gold or in gold exchange-traded funds (ETFs). "It's a planned investment that involves moving in when a company announces the discovery of gold and moving out when the investments into mining operations begin," he said.
Gold recovered recently to end the week barely changed at $1,118 bid after a midweek probe below $1,090 and the strong close will now prompt traders to adjust their focus to the upside.
"Reports of a return to the long side by speculators will encourage the gold bulls and chart watchers will be looking for a test of resistance pegged at $1,030, the top end of the recent technical trading range with support at $1,075 setting the downside parameter on the charts," Jeffrey Rhodes, CEO of Dubai-based INTL Commodities wrote in his report.
"News that India has raised import duties on gold will combine with the higher price to dampen the recent surge in physical demand from the world's largest gold market, while we could well see increased scrap flows from Turkey that could limit the upside.
"We remain firmly in range trading mode and it will take a break and close above $1,030 or below $1,075 to generate real momentum. We continue to favour a 'but the dips' approach."
Keep up with the latest business news from the region with the Emirates Business 24|7 daily newsletter. To subscribe to the newsletter, please click here.
Follow Emirates 24|7 on Google News.