Gold ticks higher on firmer euro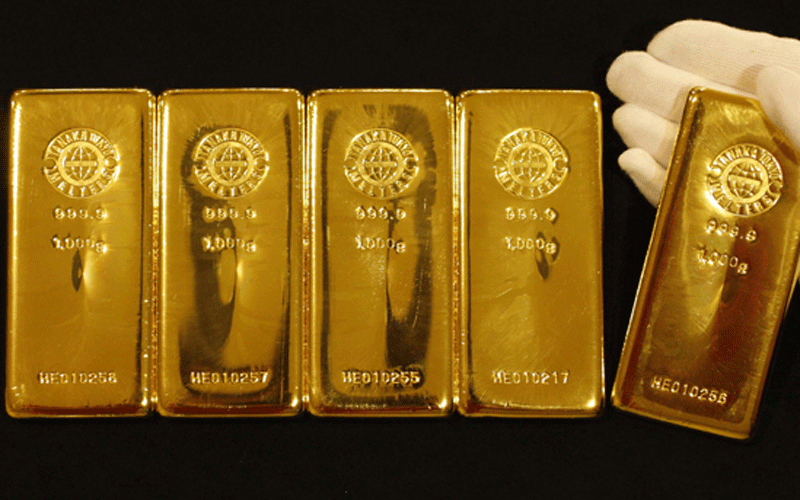 Gold ticked higher on Monday after a firmer euro spurred bargain hunting from investors seeking a safe haven from volatile currencies, while palladium held near its strongest level in nearly two years.
A steady increase in ETF holdings showed a growing interest in bullion but the physical market was muted in Asia, with dealers reporting persistent sales of scrap from Indonesia.
Gold priced in euro was within sight of Friday's record.
Gold was at $1,135.90 by 0658 GMT, up $2.10 from New York's notional close on Friday, when bullion in euro terms jumped to a record of 838.26 euros on buying driven by a sovereign debt crisis in Greece.
But a slow physical market could also curb gains, with dealers reporting a pick up in sales from Japanese speculators that forced trading houses to offer gold bars at a discount for the first time in two months.
"We started on a weaker note but the market then recovered because of a firmer euro. It's sporadic buying, although I don't think it's coming from the physical market," said a dealer in Hong Kong, referring to gold jewellers.
"People think the price of palladium is cheaper than the other industrial metals, that's why the price has gone up.
Also, palladium is a very thin market. It's driven by fund buying because fundamentals are good."
Palladium rose $2 to $473 an ounce, having risen to around $475 on Friday, its strongest since June 2008, on optimism about global autocatalyst demand and possible near-term tightness.
"We've been seeing good demand from the autocatalyst sector recently. People have shifted to using more palladium in diesel and gasoline engines, and the price is cheaper than platinum," said a dealer in Tokyo.
"The industry has used up the stocks they bought in 2008 before the credit crunch," said the dealer, referring to turmoil in the financial markets that pummelled the auto sector.
Sister metal platinum hit an intraday high of $1,587.50 -- its strongest since early February.
The euro rose 0.4 percent to $1.3681 helped at the margins by growing support for debt-laden Greece. A firm euro helped push up gold prices to a 6-1/2-week high around $1,144 an ounce in early March.
In a bid to calm markets, French President Nicolas Sarkozy promised Greece on Sunday that euro zone countries would help it overcome its financial problems and vowed a crack down on financial speculators Athens blames for its woes.
US gold futures for April delivery was unchanged at $1,135.2 an ounce.
The world's largest gold-backed exchange-traded fund, SPDR Gold Trust, said its holdings stood at 1,116.120 tonnes as of March 5, up 0.609 tonnes from the previous business day.
Jewellers were on the sidelines in Asia, and demand from main consumer India has yet to pick up ahead of April's busy wedding season.
"Physical markets are still lacklustre with limited buying emerging on dips below $1,100," said Pradeep Unni, senior analyst at Richcomm Global Services.
"What we understand from the steady feedback from the jewellery industry is that this rise isn't in any way due to jewellery-related buying," he added.
Oil extended gains toward $82 a barrel on Monday, buoyed by a weaker dollar and signs of an economic recovery in top oil consumer the United States. Traders say currency movements could dominate oil prices as demand strength stays unclear during the recovery.
Follow Emirates 24|7 on Google News.