India and Dubai emerge as top trading partners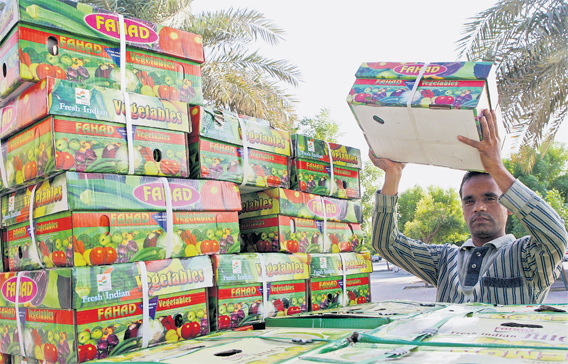 Geographical proximity, a historical relationship and cultural similarities have made Dubai and India the closest trading partners.
Data released recently by the Dubai Statistics Centre (DSC), which discusses Dubai's foreign trade in 2009 in detail, revealed that India remained the top trading partner of the emirate in three segments – imports, exports and re-exports.
Overall, while imports into Dubai were down last year compared to 2008, exports increased – a healthy trend for an economy that now needs to establish a manufacturing base. While India was the top export and re-export destination from Dubai in 2008, China was the largest exporter to Dubai in 2008.
In 2009, India toppled China as the largest exporter to Dubai.
A senior official at the Indian Consulate in Dubai said that two factors – companies from Dubai investing in India and a continuous rise in the population of Indians in Dubai – have contributed to the strengthening of India-Dubai trade.
Sanjay Verma, the Indian Consul-General in Dubai, termed the figures "encouraging" and "a reason to smile". Verma said India would like to see the growth in trade be increasingly matched by cross investments between the two economies.
"According to Indian figures for the financial year 2008-2009, the UAE was our biggest trade partner, with trade exceeding $48 billion (Dh176.29bn). Some believed that this was a flash in the pan, but this clearly is not the case," he said.
"Despite a marginal decline in 2009, India emerged as the biggest exporter to Dubai at Dh46.1bn.
"India's imports from Dubai grew by over 22 per cent in 2009 to attain a value of Dh21.3bn," said Verma.
Exports from Dubai into India increased almost one-fourth as compared to the levels in 2008.
"The contribution of the top five countries is 67.5 per cent of total exports value for the year 2009. India has the lead with [exports] amounting to Dh21.3bn in 2009 and a growth rate of 22.8 per cent, compared to 2008. India contributed a total of 40.7 per cent to the total exports of 2009," DSC said. Switzerland and Saudi Arabia came next in terms of export value in 2009.
Dubai's direct foreign trade amounted to Dh488.5bn in 2009, with dropped rate of 20.3 per cent, compared to 2008, which amounted to Dh612.7bn.
In 2009, imports contributed 65.2 per cent of total direct foreign trade, while 10.7 per cent were exports and 24.1 per cent were re-exports.
Dubai's imports amounted to Dh318.5bn in 2009, a 27.9 per cent drop compared to 2008. In 2009, India was Dubai's highest import partner as well having overtaken China. India has the lead with value amounted to Dh46.1bn in 2009 and a drop of 3.8 per cent, compared to 2008. Then came China with value amounting to Dh42.3bn in 2009 and a drop of 25.7 per cent compared to 2008, according to the data. They were followed by the US, with value amounting to Dh27.8bn in 2009 and a drop of 19.4 per cent compared to 2008.
Follow Emirates 24|7 on Google News.